Your PADI Instructor Development Course with Trawangan Dive
Trawangan Dive is an award winning PADI Career Development Centre, the classification awarded to PADI 5 Star Instructor Development Dive Resorts for dedication to the professional development for dive instructors. Having met PADI's highest requirements for the training of PADI Professionals and preparation for a career in the dive industry, we also have had huge success in job placement for our candidates.
Take the plunge and start your diving career today!
Share your love of the underwater world
PADI Dive Instructors have the best jobs in the world! Teaching people how to dive and introducing them to the aquatic realm beats office work any day.
Our PADI professional courses can help shape your future and enable you to teach what you love. Experience the best
Our teaching facilities include an air conditioned classroom with large visual and interactive teaching aids. We have all the materials needed to conduct successful clear and informative presentations on every aspect of scuba diving and its teaching. We also have two diver training pools, changing rooms, equipment storage and a climate controlled tech room. We also have a range of accommodation options.
You can enjoy breakfast, lunch and dinner in our beach restaurant, and a tropical drink or cold beer in our swim up bar after you've finished your day of training.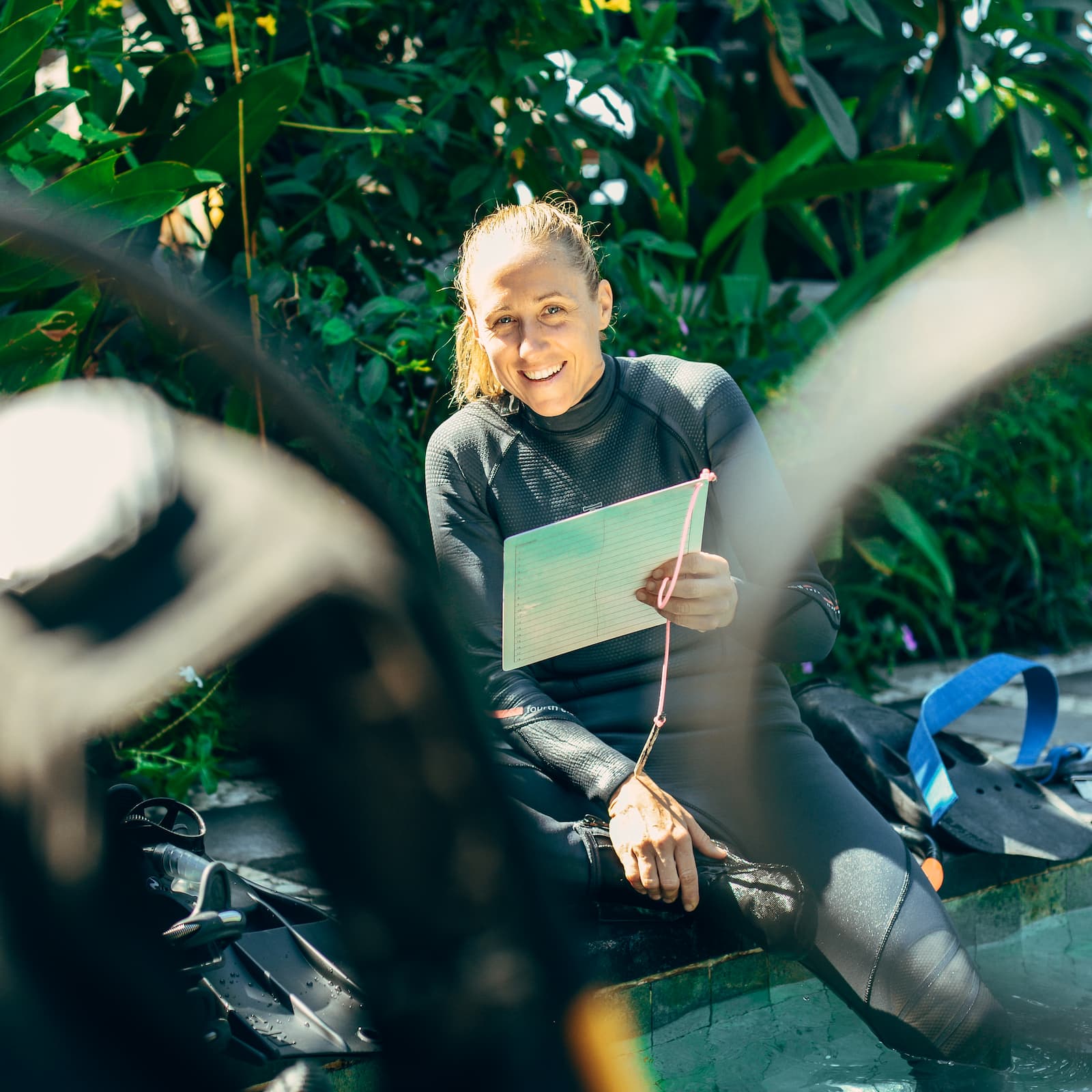 Start a new life as a PADI Instructor
If you're bored of long office hours or tired of the daily grind, now is the time to change your life!
Make the sea your new office and become a PADI Instructor!
Teach people how to scuba dive, make new friends and discover exotic locations. It's all possible at Trawangan Dive. The adventure starts here.
Your PADI Course Director
This is MATT!
Matt has been a PADI Course Director since 2017. He is passionate about the ocean and teaching, as well as free diving. His philosophy is that the most effective way of learning happens in a relaxed and comfortable environment.
With his extensive worldwide teaching experience and the ability to teach in 6 different languages, Matt can support you in getting the most your of your Instructor Development Course.
Matt believes that a good connection between Course Director and Instructor Candidate is the secret to success. If you have any questions or would like to chat with Matt directly, feel free to get in touch.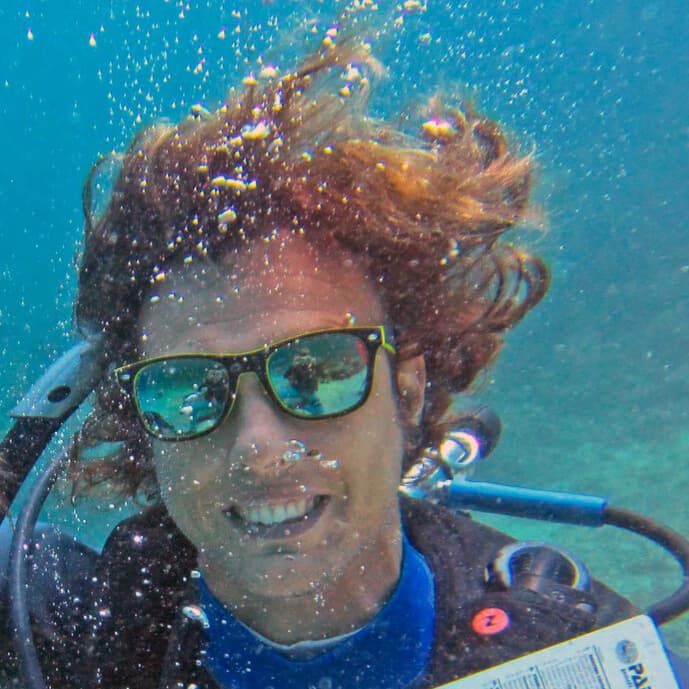 Discover something new
Swim through schools of jacks and barracuda at Shark Point and marvel at the beauty of our reef sharks. Follow the treasure trail of pygmy seahorses at Deep Halik. Find the cute frogfish and pipefish at Hans Reef. Glide beside a turtle or check out our colourful nudibranch.
You'll be amazed at the diversity of marine life around the Gili islands. Why you should choose Trawangan Dive
The Instructor Development Course itself is designed as a 14 day program, with three days of pre course preparation. The pre IDC preparation is essentially a review of skills and knowledge from the PADI Divemaster Course. All Instructor training is entirely conducted by Matt from start to finish as well as pre course preparation and post training support.
During your IDC, Trawangan Dive will support you as much as possible.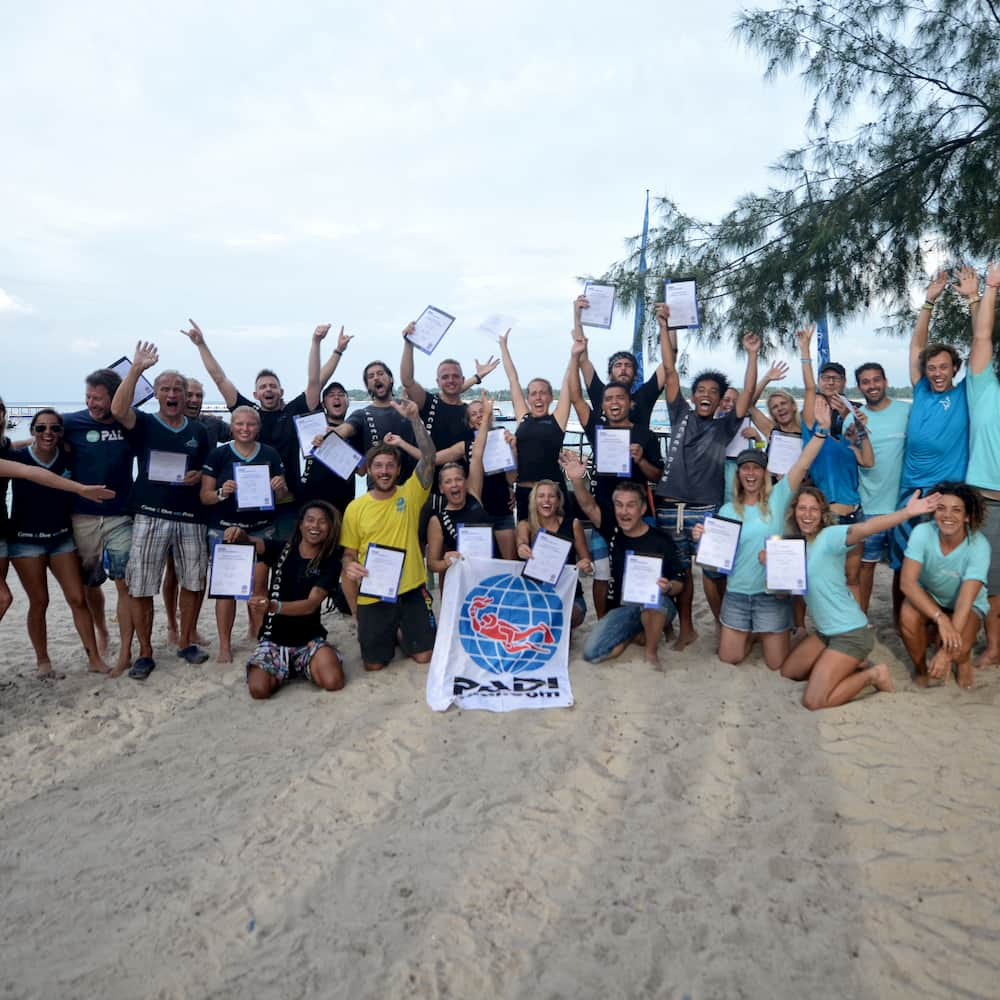 New IDC's starting every month. Entirely conducted by Matt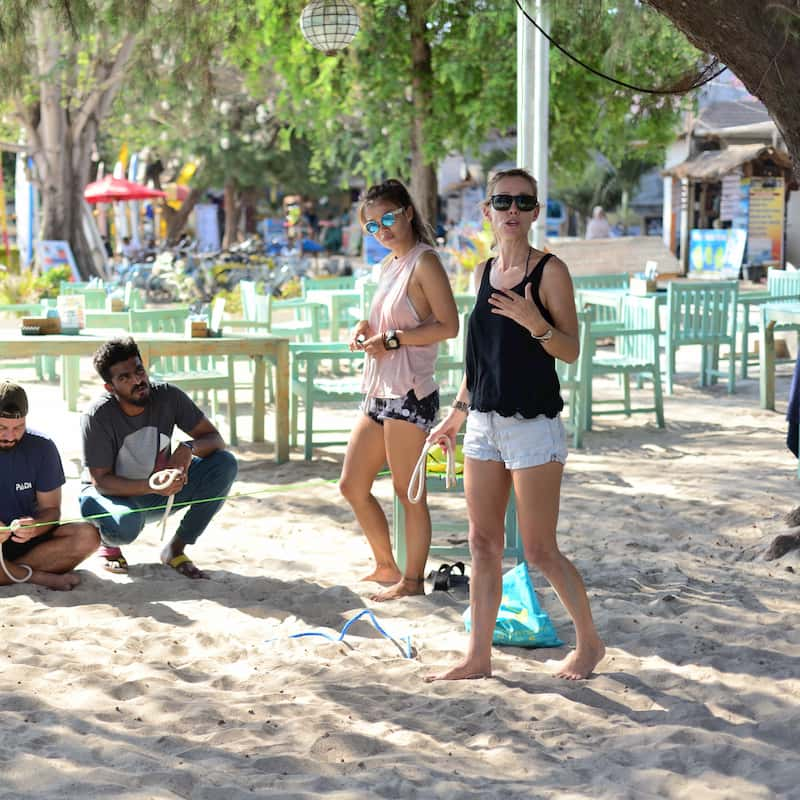 Highly experienced Instructor training support team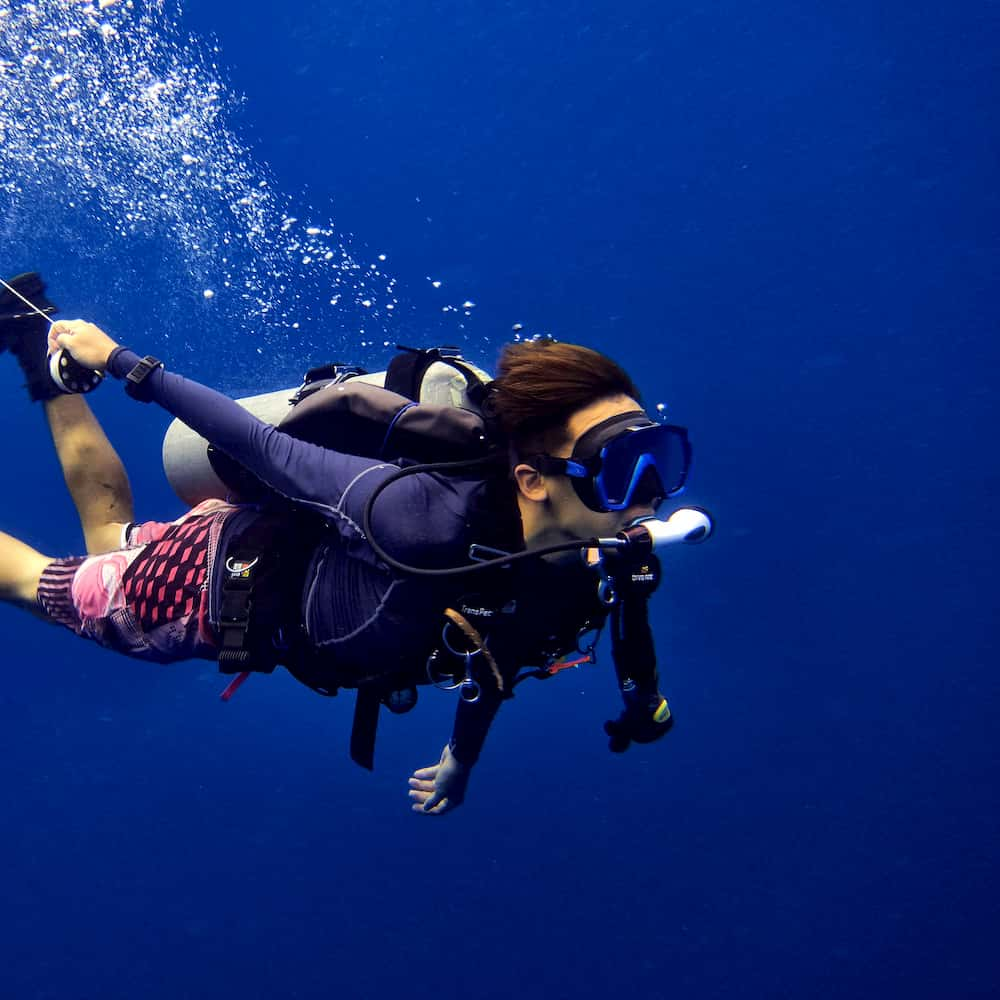 Free Fun Diving before the course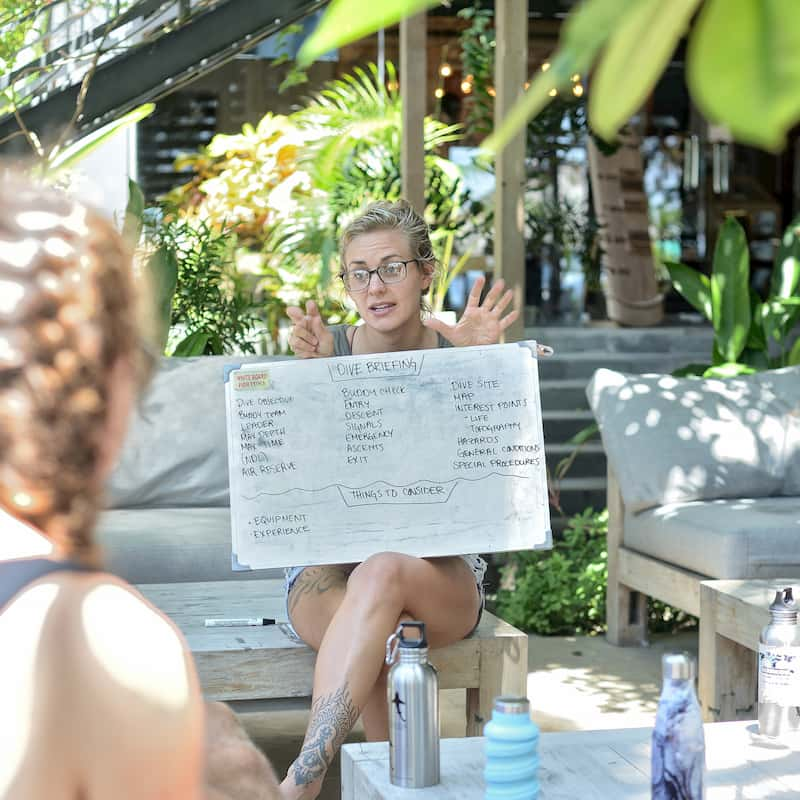 Learning materials, tools, air-conditioned classroom and study areas are provided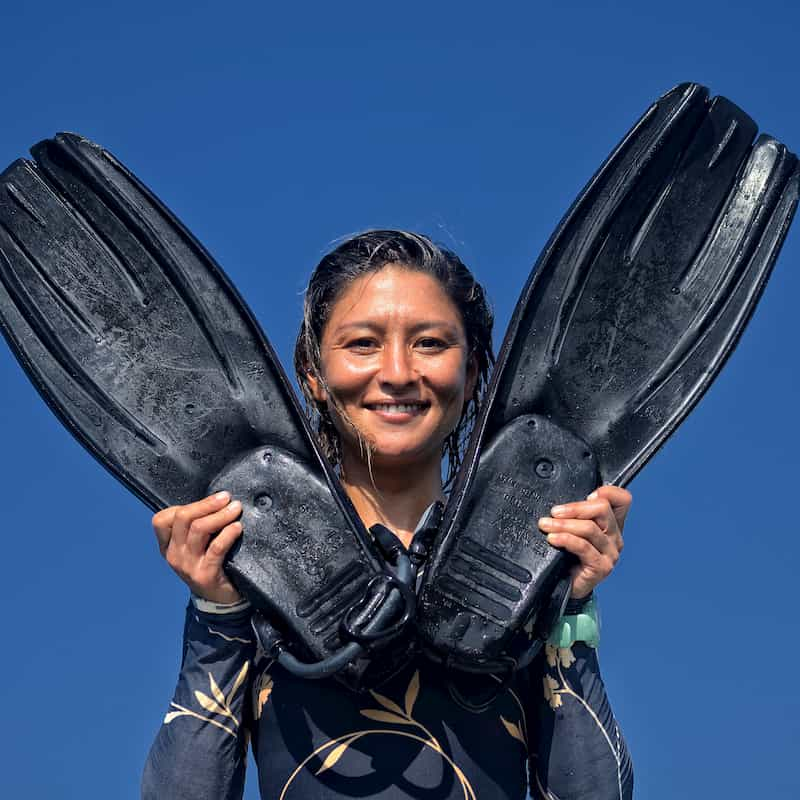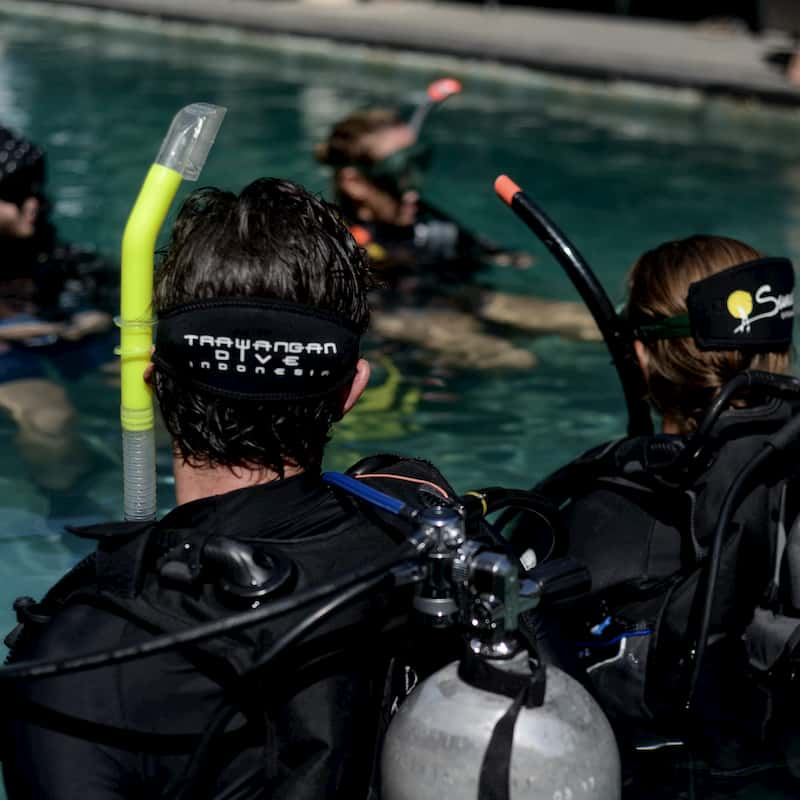 Free team-teaching opportunities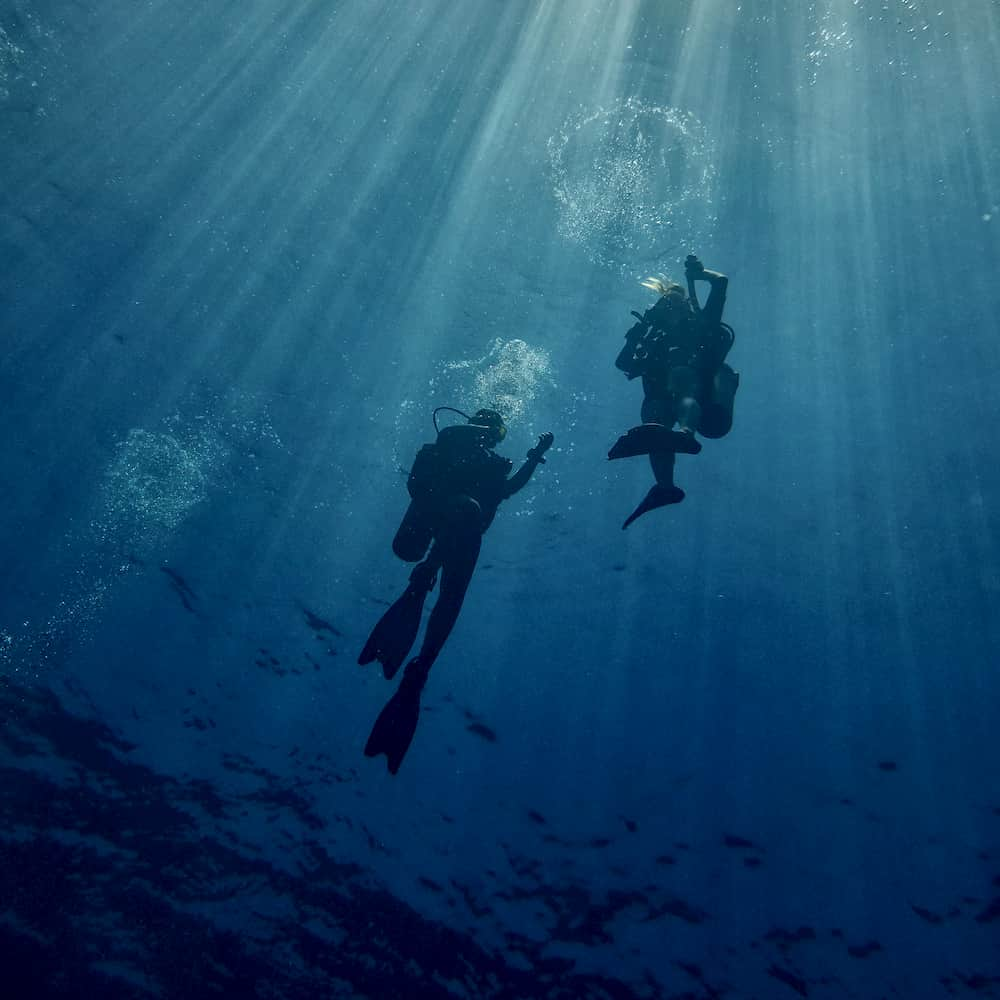 Experiences in a variety of teaching conditions e.g. Current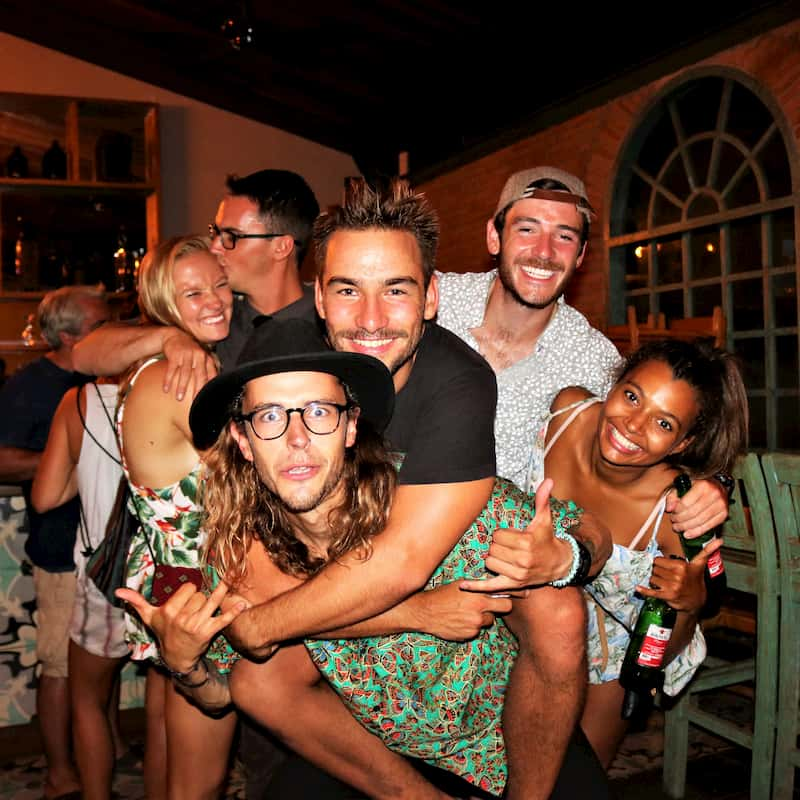 Organized IDC Party to celebrate our newly qualified Dive Instructors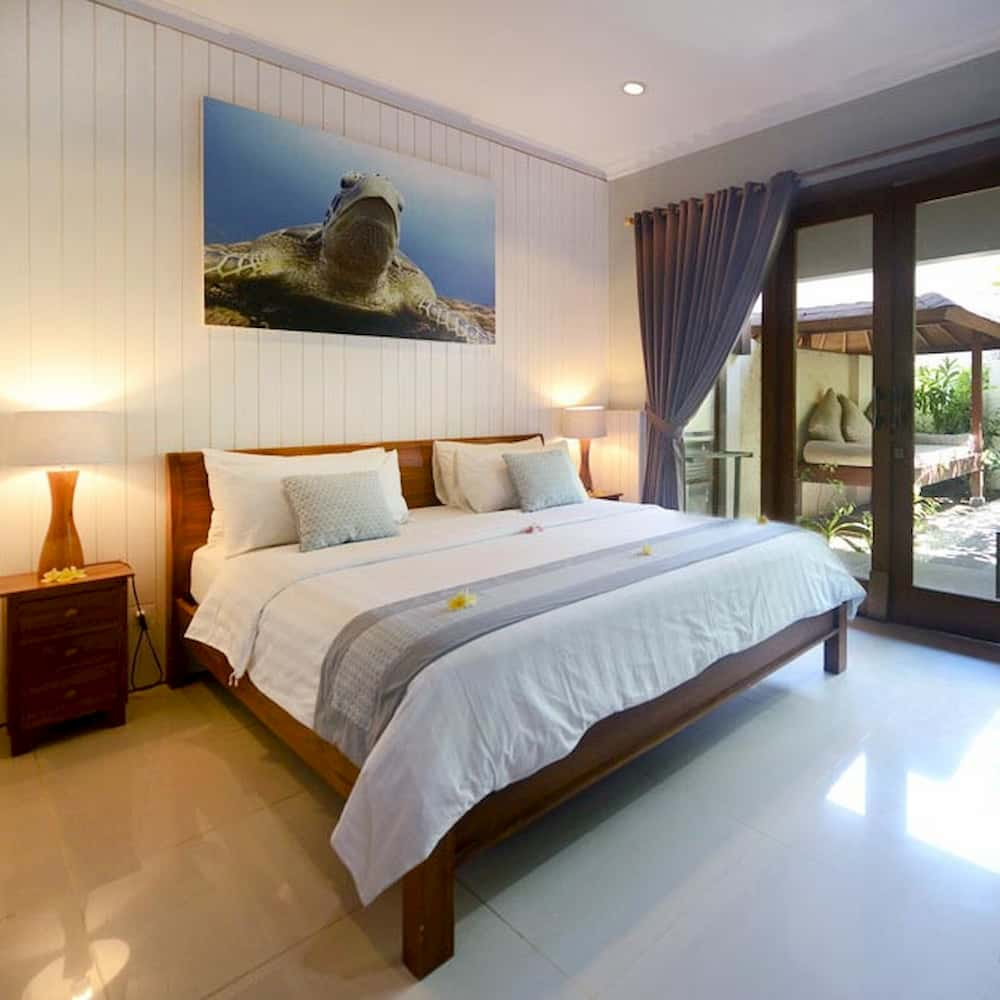 A range of accomodation options to suit all tastes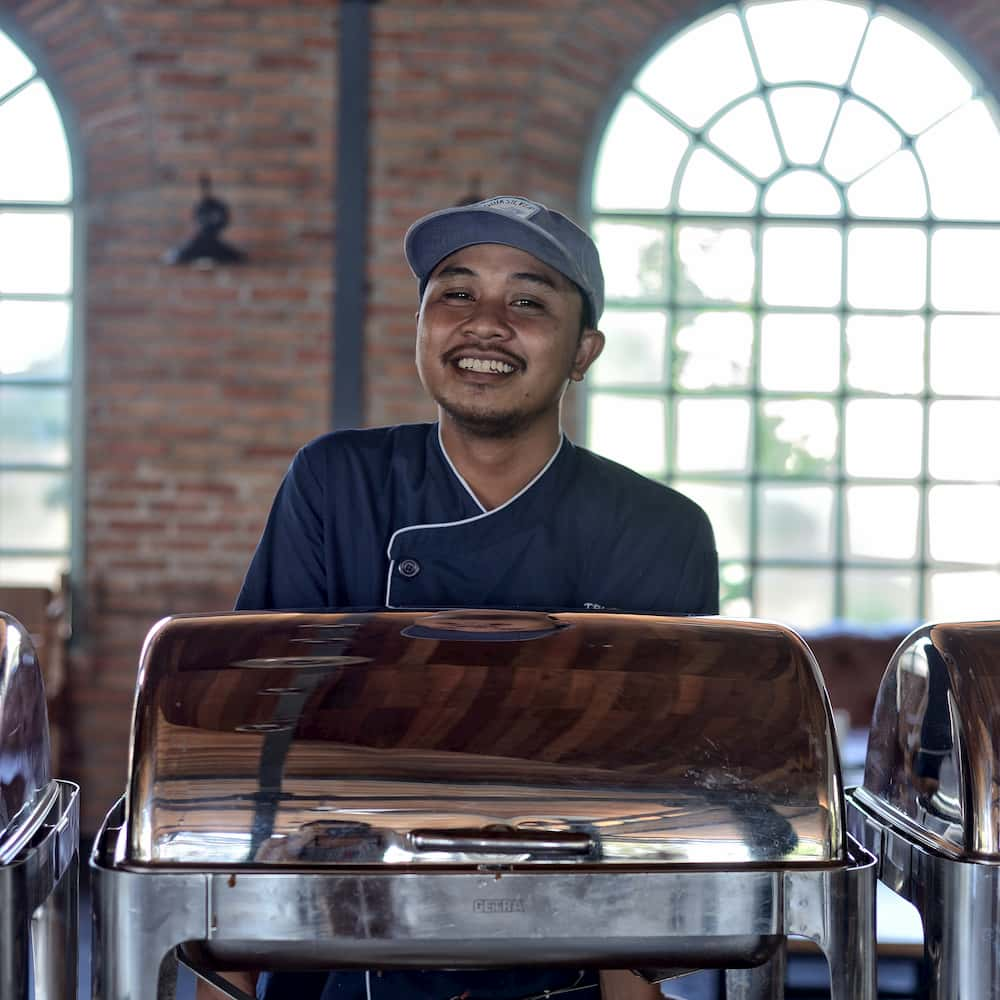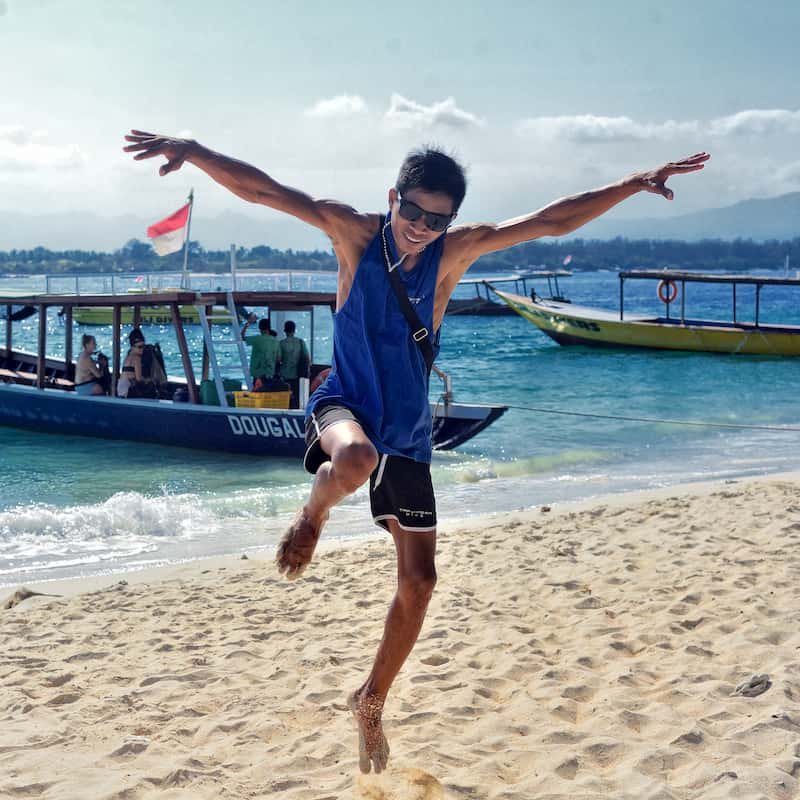 Travel and visa assistance can be provided upon request.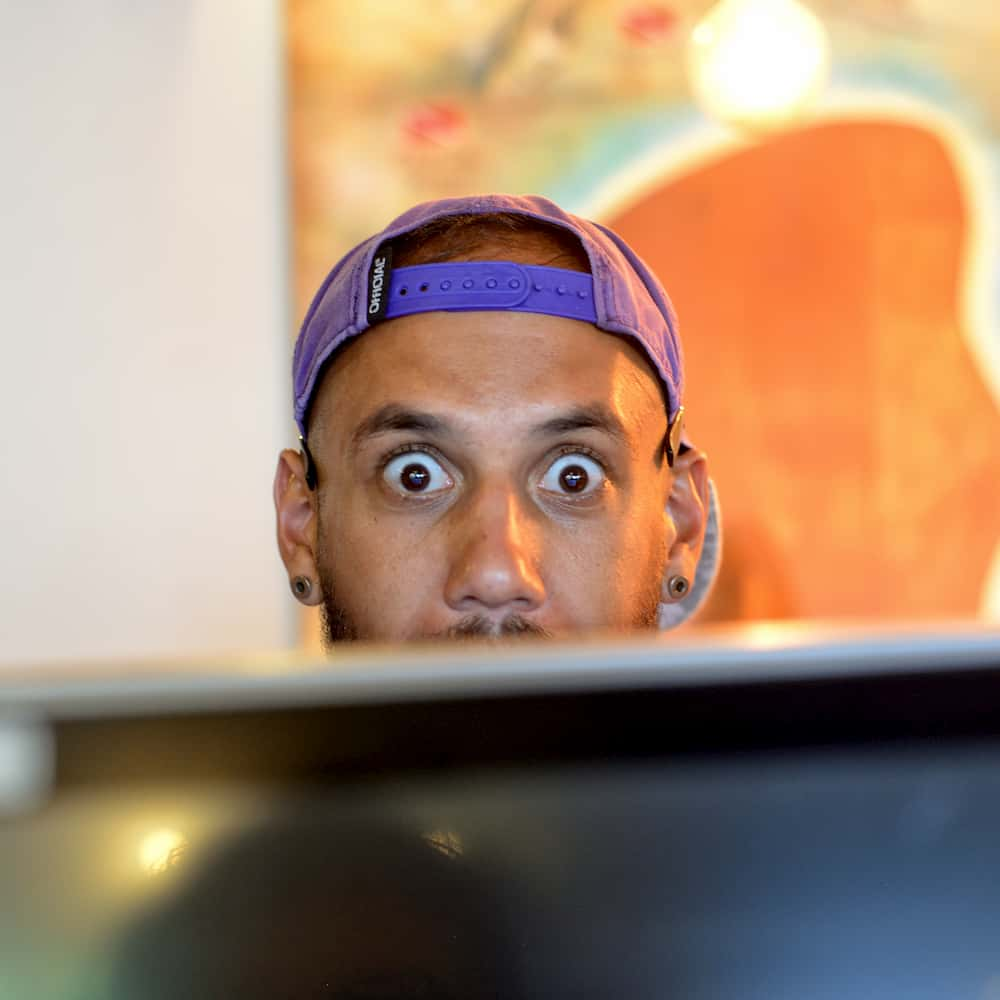 Free wireless internet access is included.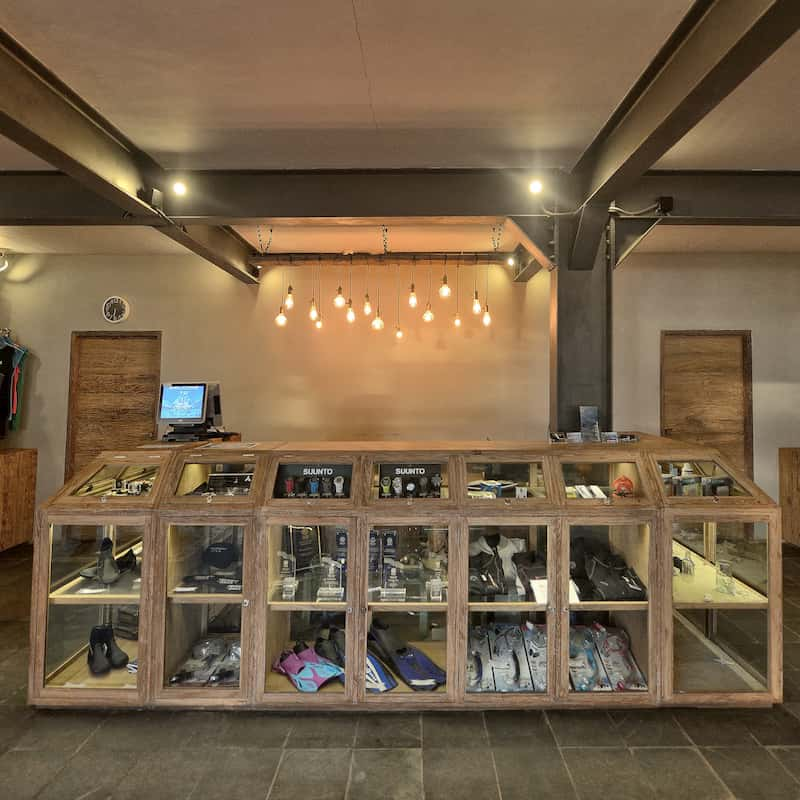 5% discount on all equipment purchases in our Sales Shop for IDC candidates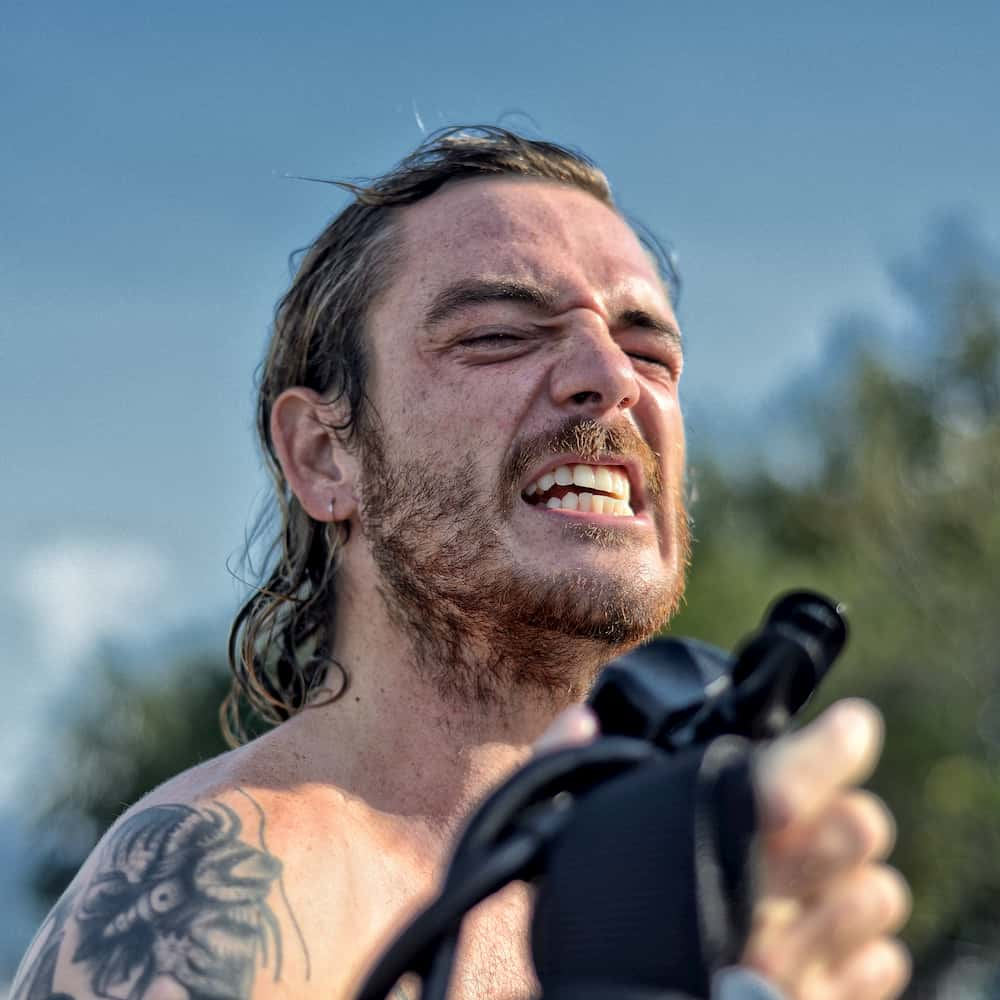 We are proud of our 100% pass rate for all IDC candidates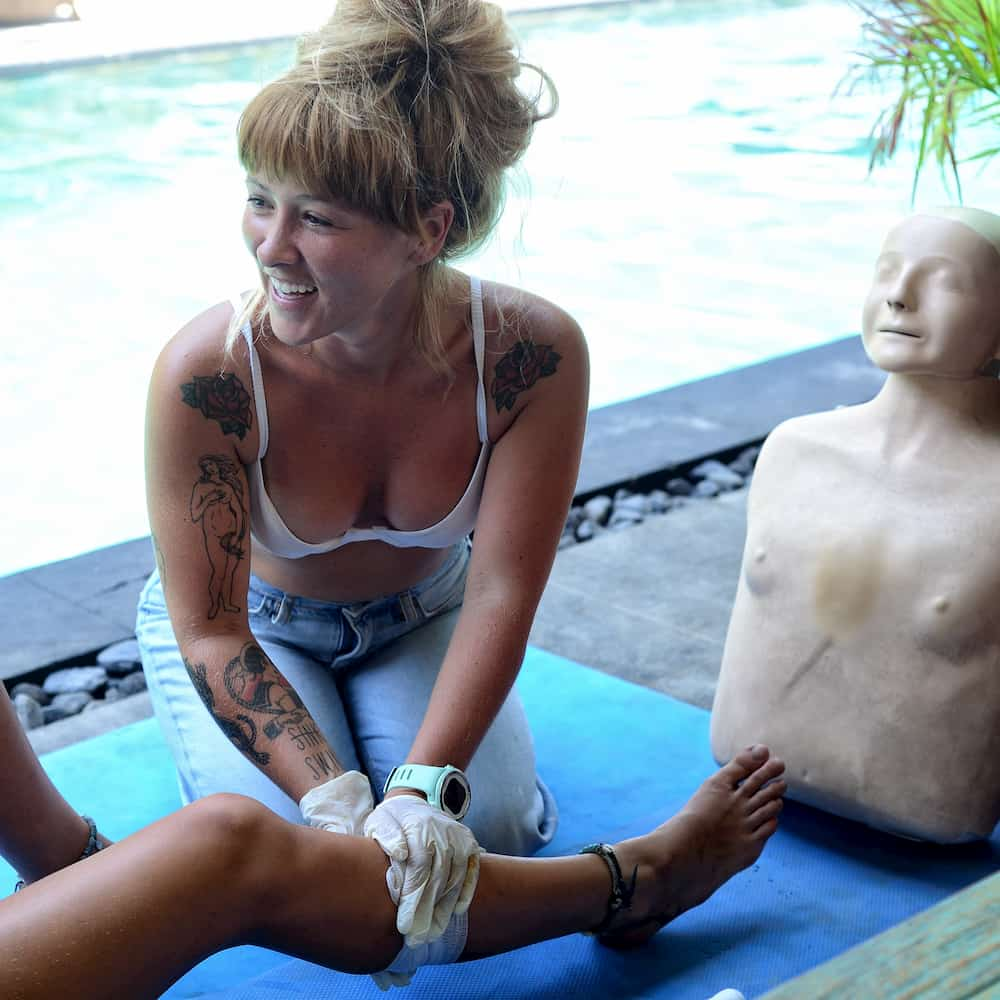 Emergency First Response Instructor (EFRI) Course is included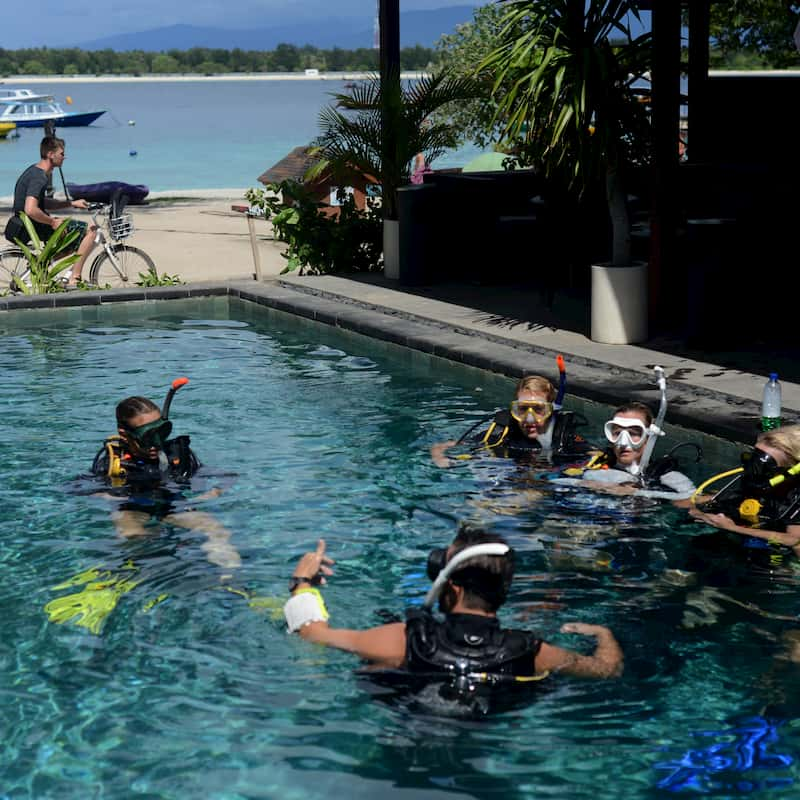 We include additional workshops on crucial skills such as the controlled emergency swimming ascent, how to run a DSD, controlling ascents and descents, Rescue skills and a Search and Recovery workshop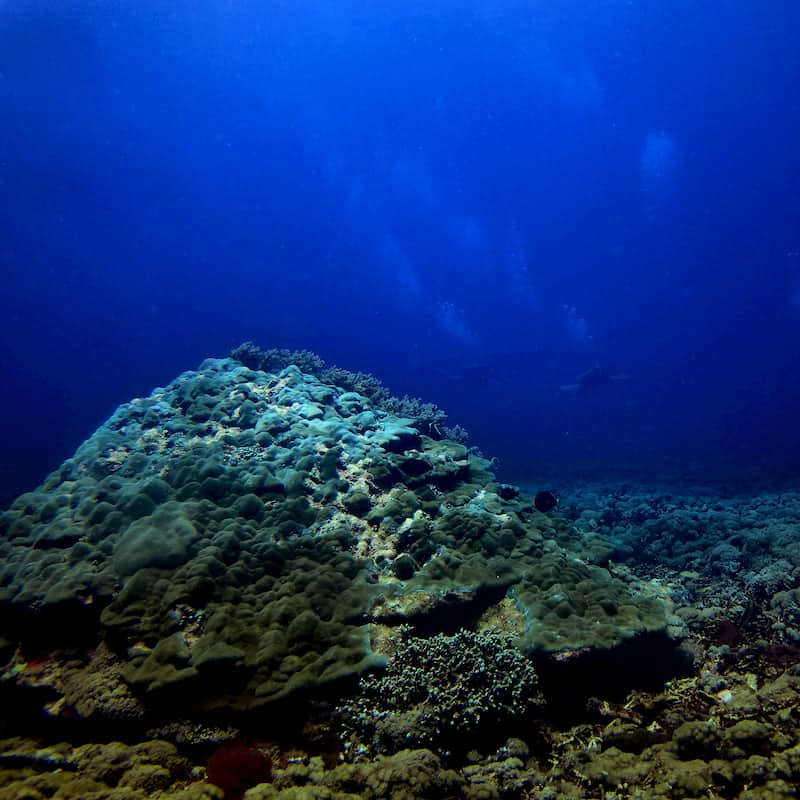 Our Open Water training site is located at Hans and Halik Reef. They're extremely beautiful dive site and only a 5 minute journey on our spacious dive boats Find new Friends
We can't guarantee that you'll find the love of your life, but you'll definitely make lots of new friends during your course with us.
The dive industry on Gili Trawangan is vibrant and thriving and attracts divers from all over the world.
Whatever your interest or passion, you'll find someone here to share it with.
Read here what our latest PADI Instructors are saying about the Course
On to a pretty exciting career now!
My IDC with Kazi was such an amazing experience – I've been planning on doing it for a while and I'm so glad I decided to do it at Trawangan Dive with Kazi! Our class size was really nice and small (just 3) which meant Kazi had loads of time to help us through all our learning. Of course the diving in Gili T is amazing, but the atmosphere within the dive shop is what really made the experience so special! After the IE I had the chance to do some teaching experience with the team and I'm lucky enough to have landed a job with Kazi's help – on to a pretty exciting career now!
I'm so grateful for the quality of Kazi's teaching
From start to finish, our IDC with Kazi was a fantastic experience. It was well organised, rigorous and also a lot of fun! Kazi's energy and enthusiasm helped make every single day feel exciting and informative. And having a small group was ideal. It allowed Kazi to work in-depth with us on every element of the course. Nothing felt rushed and anything we wanted to spend extra time on, we could. Kazi helped keep us relaxed and positive as the Instructor Exam approached. We passed with top marks and there was absolutely nothing I felt unprepared for. We couldn't have had better training. Working as a full-time instructor now, I'm so grateful for the quality of Kazi's teaching. Her tips, tricks and advice have been invaluable in the first few months of teaching. Do your IDC with Kazi and you won't regret it!
I am super happy I decided to do the course with Kazi!
Kazi is an amazing teacher and one of the most passionate instructors you will ever meet! I am super happy I decided to do the course with her. What I loved is that kazi cares about every individual and looks at your personal strengths. She has an incredible amount of knowledge and she really wants to teach you all she knows. Plus, she makes learning so much fun. After the IDC I felt super ready for the IE and all of us smashed it. Couldn't be more happy to join her idc! Thank you so much for the amazing experience Kazi!
Be a leader of the pack
With the help of our team of expert PADI instructors, you learn to become the role model you've always dreamed you could be. We'll guide you through the process, ensuring you build confidence in using the PADI system of education.
When it comes to teaching your first student, it'll feel natural and easy. You'll wonder why you never did it earlier. Instructor Development Course
2023
15 Jan – 30 Jan
19 Feb – 06 Mar
19 Mar – 03 Apr
23 Apr – 08 May
27 May – 11 Jun
24 Jul – 06 Aug
21 Aug – 03 Sep
16 Oct – 29 Oct
19 Nov – 04 Dec
20 Dec – 03 Jan
2023
31 Jan – 01 Feb
07 Mar – 08 Mar
04 Apr – 05 Apr
09 May – 10 May
12 Jun – 13 Jun
08 Aug – 09 Aug
05 Sep – 06 Sep
31 Oct – 01 Nov
05 Dec – 06 Dec
05 Jan – 06 Jan
Ready to change your life?
Book your Instructor Course now. If you have any question we are here to help.