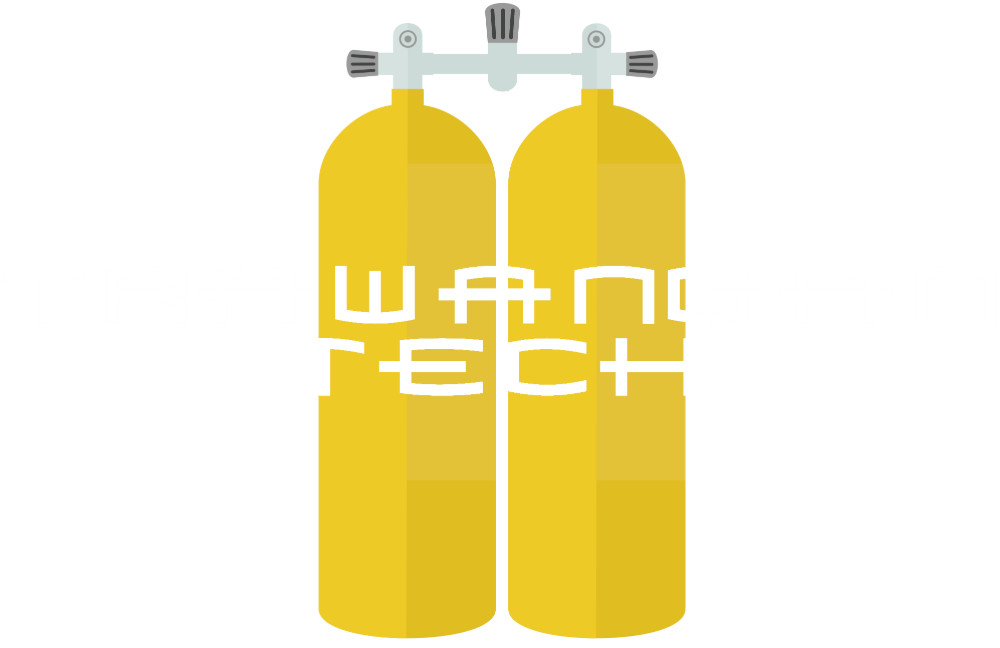 Join us for some of the best Tech Diving in Indonesia
If you are looking for something more ambitious and adventurous, TDC's excellent facilities, equipment and instructor expertise support the full range of Technical Diving International's (TDI) accredited courses on open circuit or closed circuit rebreather (CCR). You don't need previous technical diving experience but must satisfy individual course guidelines and eligibility requirements, and have an eagerness to learn something new and exciting.
Our spacious dive resort facilities are some of the best in the area. We stock a full range of Apeks and Tecline diving equipment, JJ-CCR rebreathers, and have a fully dedicated climate controlled tech room for tuition and equipment storage.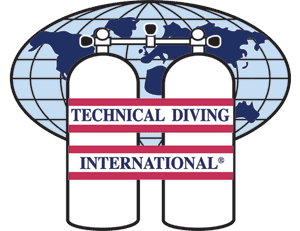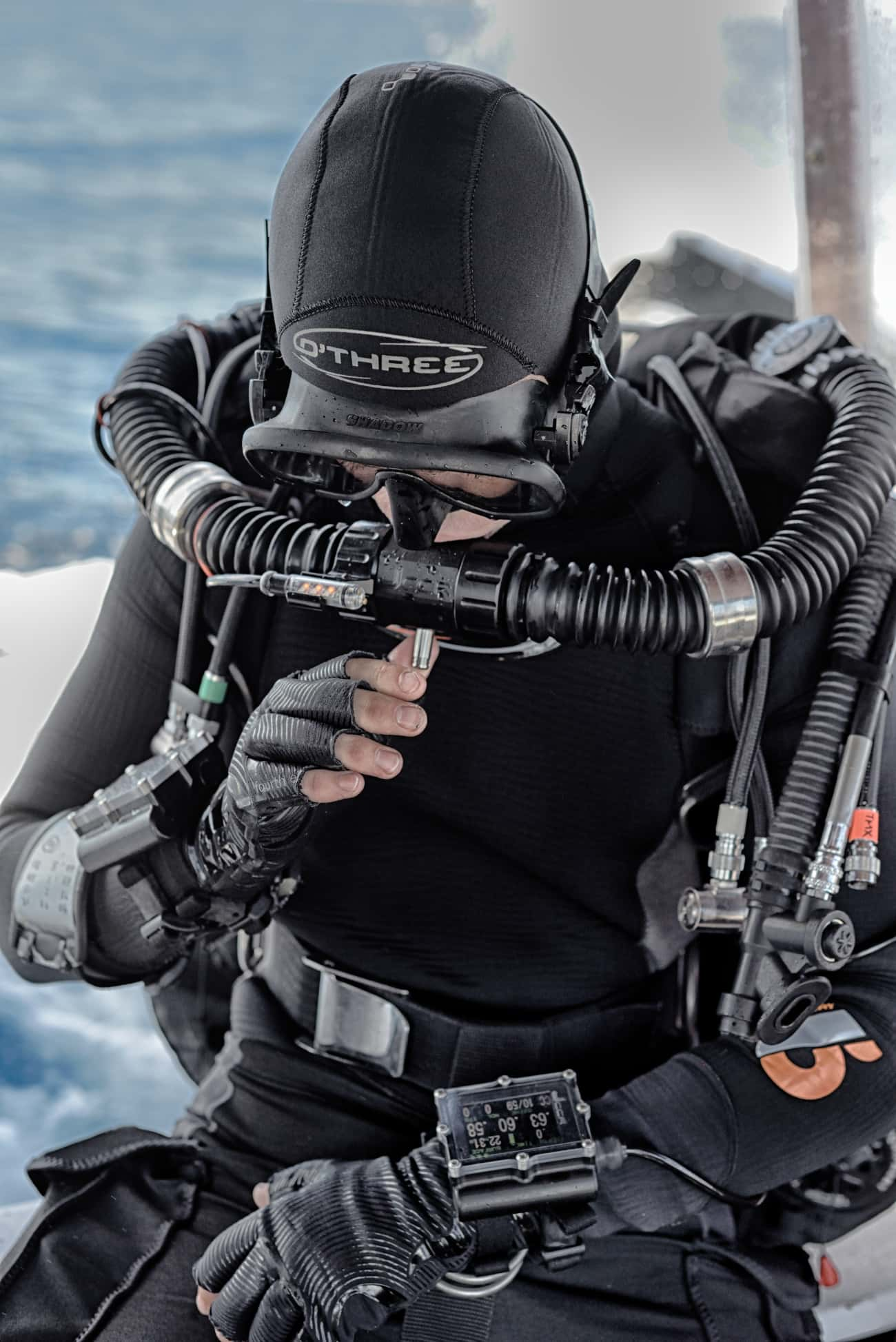 TDI – Technical Diving International Courses
We proudly offer a full range of Technical Diving International (TDI) courses on both open circuit and closed circuit rebreathers (JJ-CCR).
Technical Diving International (TDI) was formed in 1994 by some of diving's most experienced instructors to bring technical applications of diving to a wider audience. TDI's training materials have become known as the industry's best and most professional resources. Most importantly, TDI has the best safety record of all training agencies. TDI has become the largest international specialized dive agency. We offer a variety of TDI Nitrox, Trimix, Closed Circuit Rebreather (CCR) and Service courses.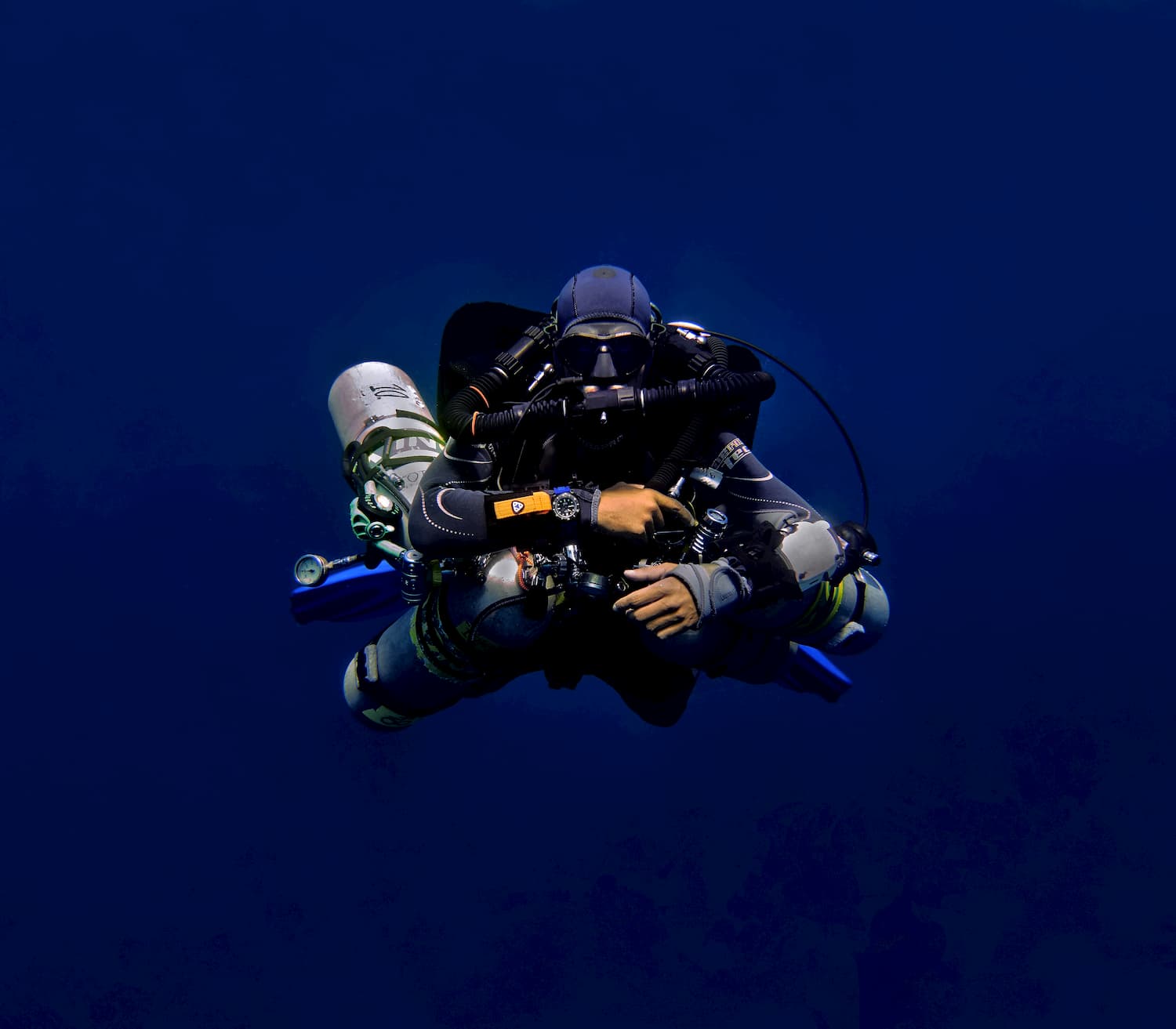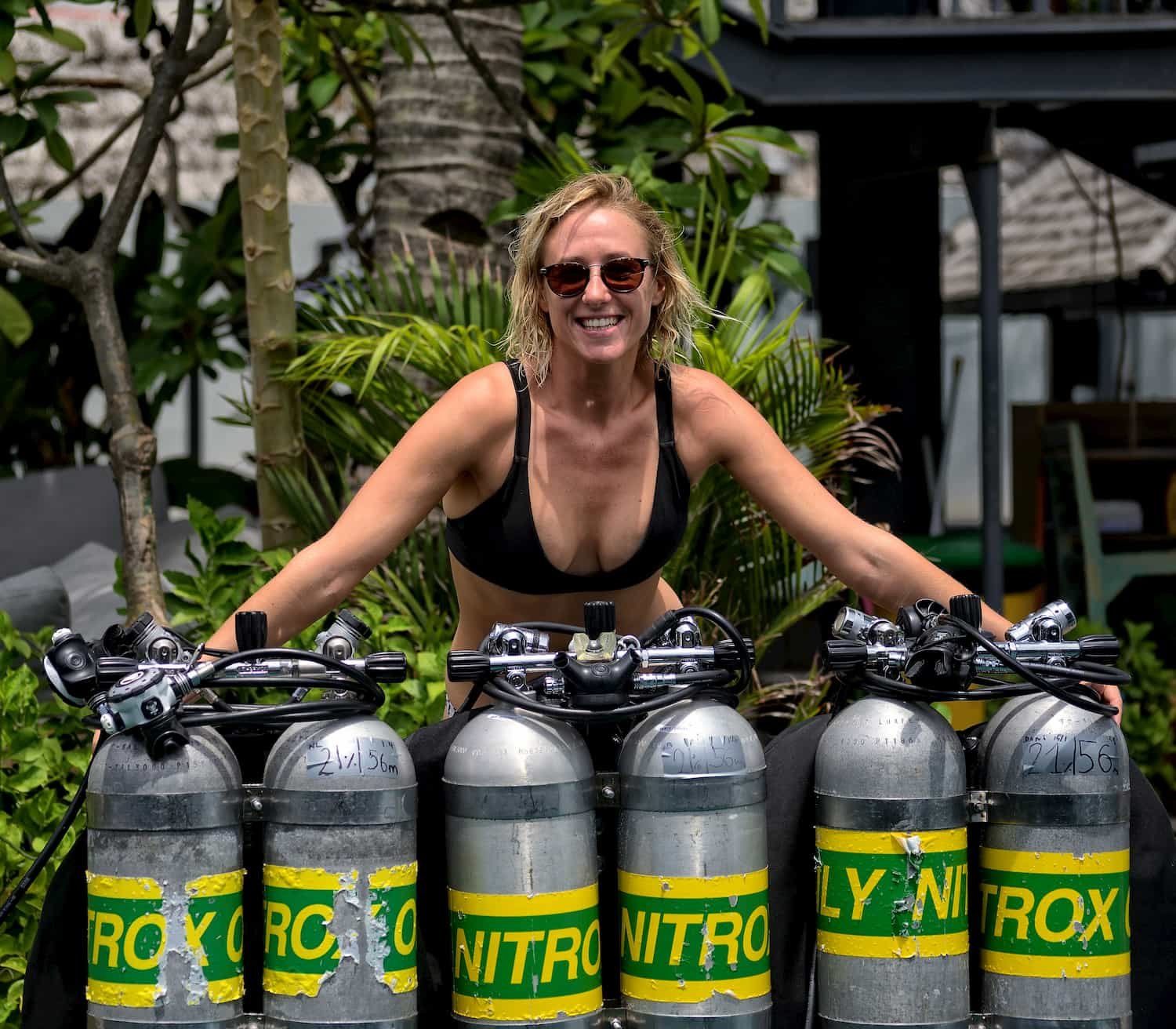 Trawangan Tech offers decompression diving to suite all certification levels. We offer both open circuit and guided rebreather dives and can provide all equipment as required for you to explore our amazing underwater sites.
Our instructors are all experienced Open Circuit and CCR divers themselves and love to take fellow divers out on explorations when requested.
Dives are planned on MultiDeco software utilising Buhlmann ZHL16-C with Gradient Factors or VPM algorithms. Shearwater and Liquivision dive computers run these plans in realtime below the surface.
| | |
| --- | --- |
| Guided Tech Dive (Air/Nitrox) | From 1.200.000 (per dive) |
| Guided Tech Dive (Trimix) | From IDR 1.750.000 (per dive) |
| Guided Tech Dive (Expedition) | From IDR 2.500.000 (per dive) |
| Guided Tech Dive below 130m | From IDR 4.000.000 (per dive) |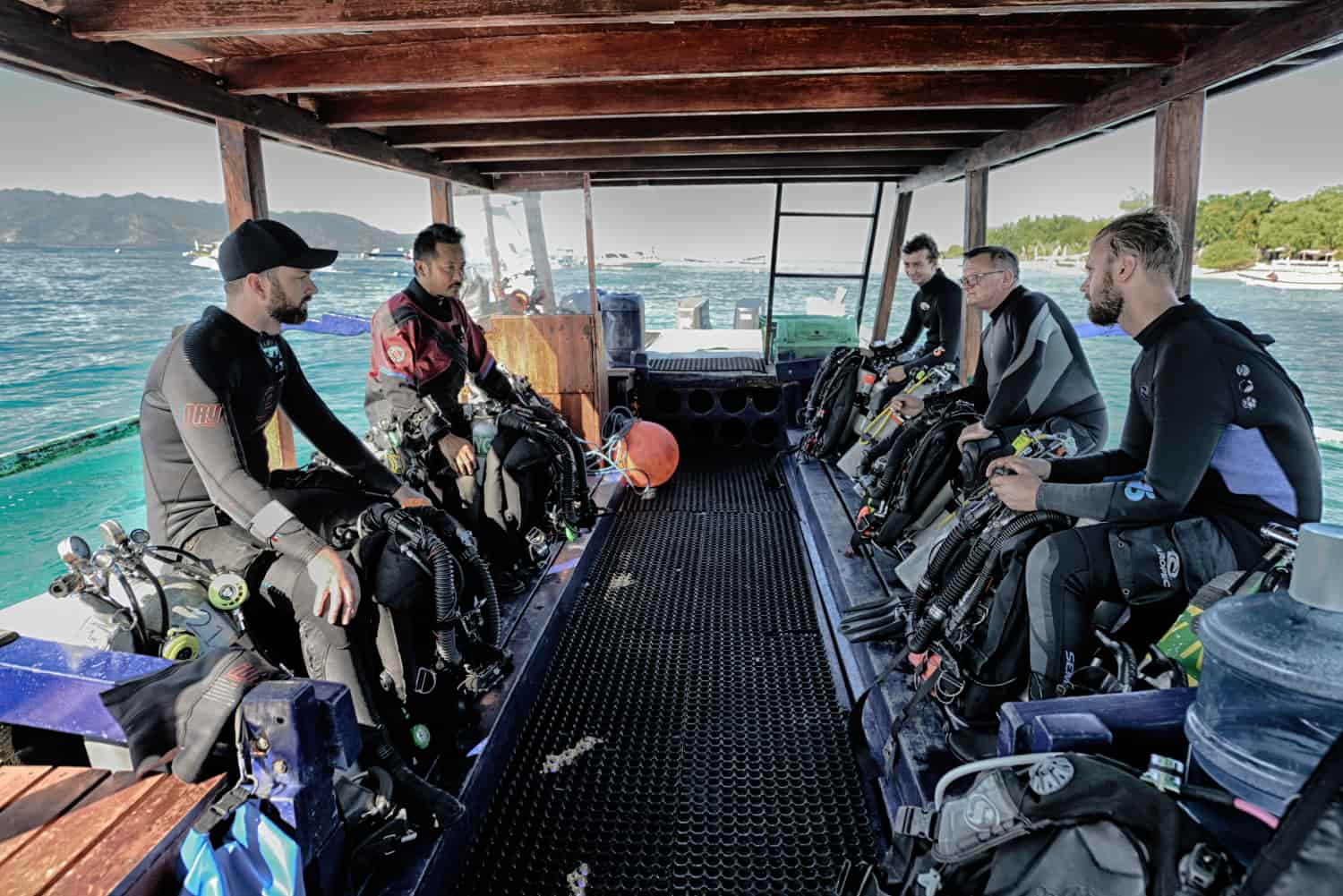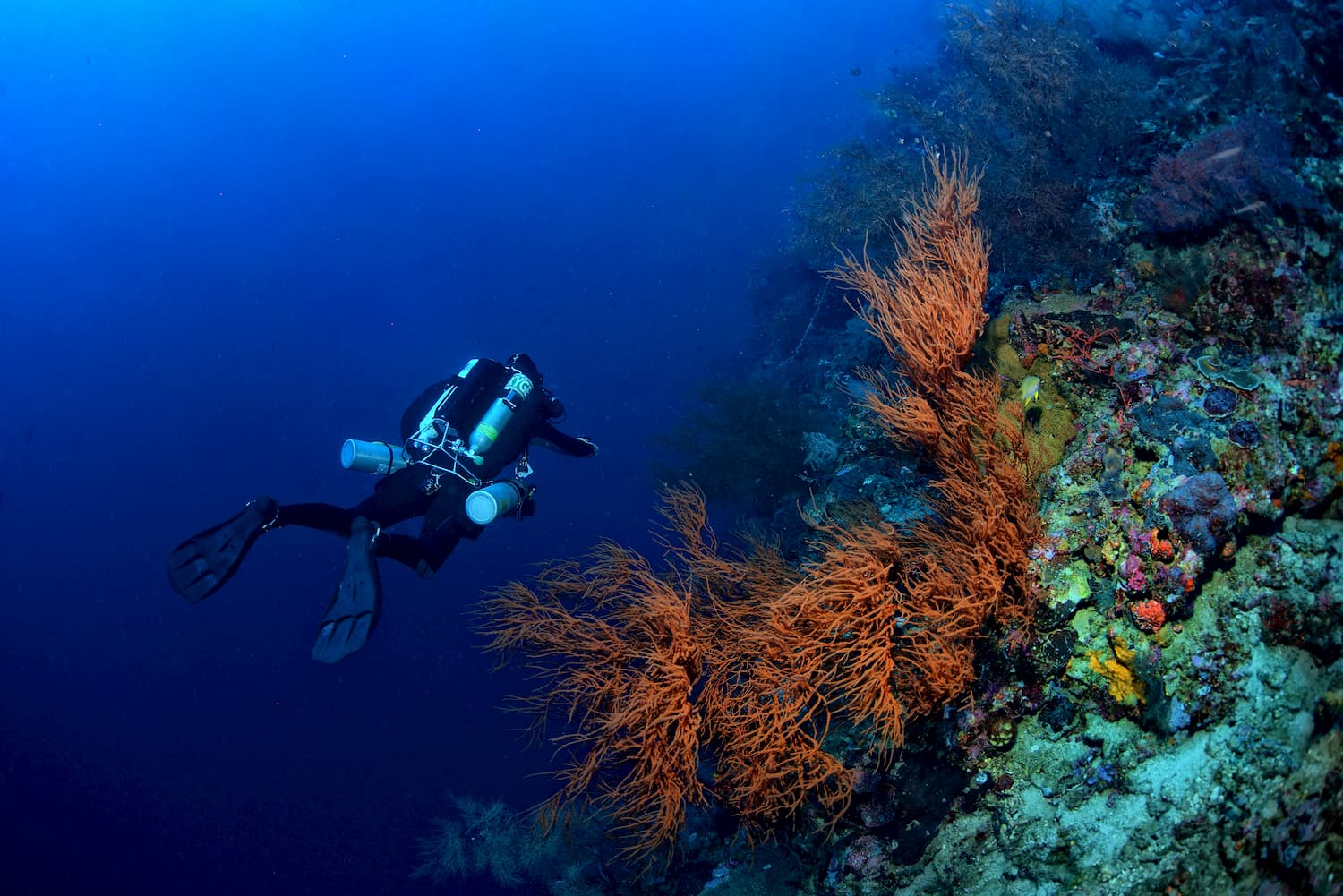 Visit our dedicated Page to learn more about our Tech Facilites, Equipment and Gas prices.
Start your next Adventure with Trawangan Tech
Technical Dive Sites
Gili Islands
The ocean around the Gili Islands drops off to over 1200 meters creating tremendous topography from 200m deep walls to interlaced canyons.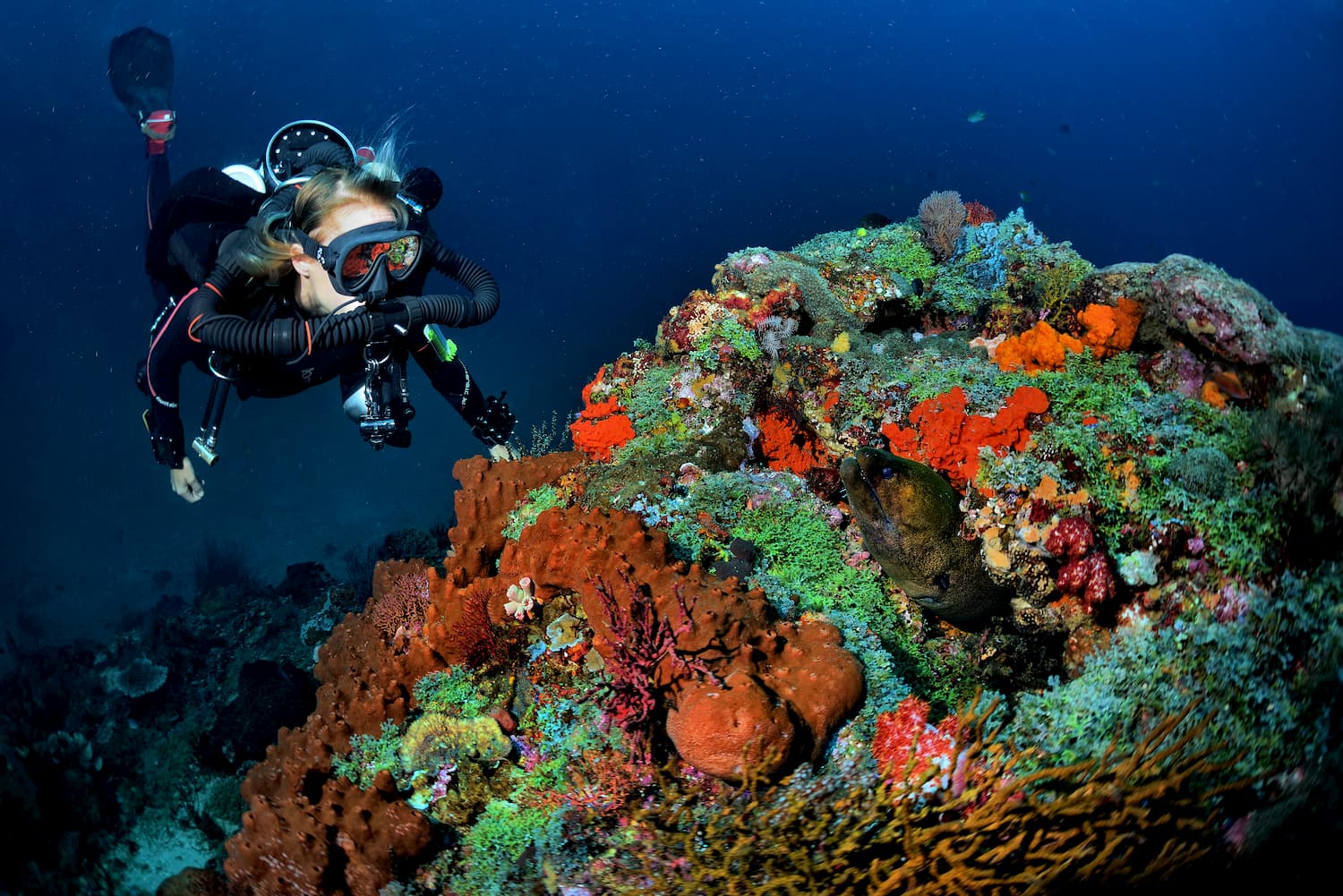 Read here what our Students are saying about Trawangan Tech
Really glad we choose to do our Advanced Nitrox and Deco Procedures with Sam Mason at Trawangan Tech. His training was thorough and thoughtful, and the diving itself was spectacular. Highly recommend making the trip to do these courses, and we will be back for further training in the future no doubt.
Completed my advanced nitrox and decompression procedures with Sam Mason recently and loved every moment of it! I learned so much and felt perfectly challenged throughout! Can't recommend doing a course here enough! Cheers Sam!
I had an awesome experience undergoing my TDI Advance Nitrox and Decompression Procedure Course with Trawangan Tech. The facility was fantastic and the staff there were very good. The whole 9 days were fulfilling undergoing the technical course conducted by Samuel Mason who is a very good Instructor. He is fun but a very strict teacher when it comes to safety and processes. Will definitely come back for fun tech dive and advanced technical courses!
Highly recommend these guys for your Tec diving! Super organised, high quality training, mega dive spots around and magic staff!!! Tnx guys!
This is an absolutely brilliant place! I can not recommend it enough if you want to do a rebreather course. Did my crossover from Evolution to JJ with Sam who is a great teacher: chilled, humble but strict when it comes to important points. Was quite rusty after not diving rebreathers for 12 years so this course was an awesome way to get back on track!
Doing tech courses with Trawangan Dive centre was an amazing experience. Very challenging courses taught me so much and Samuel Mason, and Dani Olot were definitely the best instructors I could ask for. They are not going to make it easy for anyone but thanks to that they perfectly prepare you for real life tech dives and any possible issues. I can highly recommend to anyone judging to try it himself
Try something you have never done before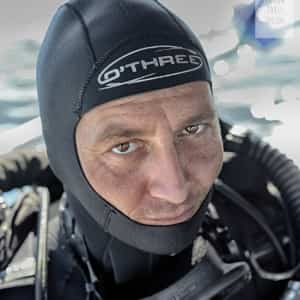 Samuel Mason
Head of Technical Diving at Trawangan Dive
Read more about Sam
During a year travelling around the world in 2009 Sam learnt to dive on the remote island of Kadavu in south Fiji and immediately became addicted to the sport.
Throughout the following months he dived his way up the Great Barrier Reef and around South East Asia and the Near East before settling in Indonesia where he worked as a divemaster guiding divers around the Gilis for 6 months.
After a brief stint back home in the UK Sam returned to Indonesia full time to pursue his dream of becoming a full time dive professional completing his instructor exams with SSI and PADI training agencies in early 2014.
A passion to further his own skills and experience underwater led Sam to the Yucatan Peninsula in Mexico in 2014 where he mastered sidemount diving and completed his Full Cave certification with Technical Diving International in the famous Cenotes on the country's east coast.
On his return to Indonesia Sam continued his own education by completing his Advanced Nitrox and Decompression Procedures course together with training to dive the JJ-CCR rebreather while teaching sidemount, Nitrox and deep specialties to a growing base of customers looking to expand their knowledge and limits underwater.
Now an Advanced Mixed Gas Rebreather diver certified to a depth of 100 metres and technical Instructor with TDI Sam focusses on training divers transitioning into the world of technical diving through focus on the fundamentals of diving and safe diving practice.
When not teaching students Sam loves to explore the deep walls of Lombok, preferably on CCR, and is always happy to guide customers eager to experience the incredible underwater world that surrounds Lombok's Gilis.
Adam Baxter
Technical Diving Instructor
Read more about Adam
Adam started his diving career in 2006.  The love for diving quickly took hold and a year later he had already completed his Divemaster Internship in Honduras. 
After a brief return to the 'real world', Adam decided that a career in diving was what he wished to pursue, so went on to successfully complete his Instructor Development Course in the cold waters of New Zealand in 2008.  
Adam has worked as a full time diving instructor ever since, working in a variety of areas in Asia including Thailand, Borneo, Komodo and Gili Trawangan for the last 4 years.   It was here that he was able to further his own diving education by completing up to his Extended Range Technical Instructor rating. 
Adam still teaches recreational diving full time, whilst co managing Trawangan Dive.  But he loves the opportunity to teach technical courses. 
Having spent a lot of the last 6 years underwater, he is a very competent instructor, with a lot to offer his students with both his knowledge and teaching style.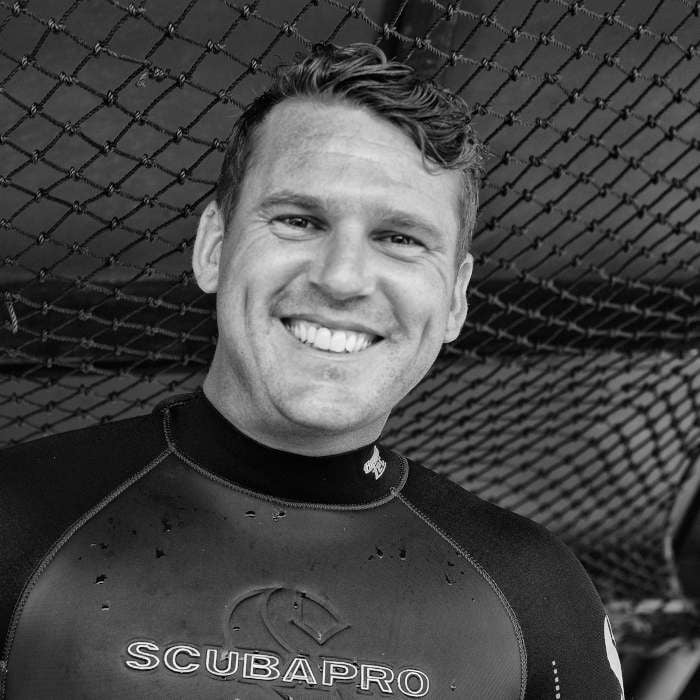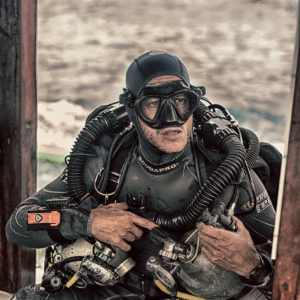 Dani Olot
Technical Diving Instructor
Read more about Dani
Dani is a man of many talents teaching both recreational and technical diving.
Explore the beautiful and untouched walls of gili islands and lombok!
Extend your Limits
If you have any question let us now or take a look at our FAQ section beneath, or if you are on the Island head over to our Diveshop. We'd love to meet you.
What is Technical Diving?
Technical Diving is defined as diving beyond the limits of recreational diving; diving with mandatory decompression stops, diving in overhead environments such as caves or wrecks, diving at depths exceeding 40m and/or increasing available bottom time. Diving mixes different to air such as Nitrox, Helitrox and Trimix are common as well as utilising different diving disciplines such as sidemount, twinsets and rebreathers. Technical Diving is a more advanced form of Scuba diving that requires more knowledge, more equipment and additional training. 
Am I ready to start Technical Diver Training?
You don't have to be a hugely experienced scuba diver to get into technical training, indeed technical diver training will help you on your route to being a more comfortable, confident and skilled diver. That being said you should have a good basic level of the fundamental diving skills before embarking on a course including breathing, buoyancy, trim (body position in water) and propulsion (finning techniques). Our instructors are here to help you improve and hone these skills during your course.
Course structures are designed with a gradual learning curve in mind with a increase in depth and complexity as you become comfortable with new equipment, techniques and procedures. Minimum pre-requisites are posted in the details for each course but remember we all learn at different rates so try to assess your own diving comfort level when asking this question.
If you're still not sure if you're ready we offer some excellent courses that will give you an idea into the world of technical diving such as the TDI Sidemount Diver or Intro To Tech course.
What equipment do I need to bring?
Like any sport, as you progress in Technical Diving you will want to invest in as much of your own equipment as possible as this adds to your comfort and confidence underwater. Most equipment is configured to your specific body shape for proper fit and some degree of customisation is required for each diver and discipline. That being said this can be daunting for the new technical divers as there are so many options on the market, some not really suitable for technical diving purposes. The best advice you can get on equipment options should come from your instructor either before you arrive or during the course. We have a full range of technical equipment available to rent during your course so you can 'try before you buy' and we will teach you how to configure equipment elements for your future investment. See equipment rental section
While we do not expect divers starting their training to have all the required equipment we do expect you, as a diver already, to already have some of the basic equipment elements as detailed below:
Notebook. There will be a lot of  new information covered on your courses and you will want to take notes for future reference
Delayed Surface Marker Buoy (DSMB)
You should have at least one DSMB with you with a good amount of lift capacity (12kg recommended). These should be self sealing and ideally red in colour for primary use with the ability to inflate from the bottom one way valve. A second emergency DSMB, ideally yellow is recommended but can be provided by us under the equipment rental fee.
Reel(s)
One reel suitable in length for the maximum depth of your course (eg 45m for Decompression Procedures). A backup reel of similar length is recommended.
Wetsuit. 
Ideally a long wetsuit. 3mm-5mm recommended. The water around the Gilis has a seasonal variance between 25-29 degrees celcius but you will be hanging on deco and potentially diving through thermoclines, this can make you get colder than you might on a normal recreational dive.
Fins.
Suitable thrust for moving more weight through the water and stiff enough to aid in various propulsion techniques. 'Jet fin' style open heel with booties suggested.
Cutting device
knife or line cutter acceptable.
Primary and Back up mask.
You need 2 masks for courses and will use both, you should be comfortable wearing your back up the whole dive
Wrist slate and pencil attachment
Invaluable underwater for calculating SAC rates, complex communication etc
Tech pocket shorts These are very useful for carrying your back-up mask etc, these are optional but if you can get hold of a pair they will last you a long time
Dive computers
By now you should have invested in a dive computer, this may not be suitable for planning and executing a technical dive but can be used on the course as a back up. Investing in a computer suitable for technical diving is a good first step but we realise this is a big investment to begin with and so offer rental for students during their course. We stock Shearwater dive computers and highly recommend them to our students.
Can I complete the study beforehand?
We usually recommend students to arrive a few days before commencing the course to complete their independent study but if you're short on time or don't fancy hitting the books during your stay we highly recommend TDI's e-learning options. E-learning will give you the option to complete your study before arriving and register your details on the website as well as completing the exams on line before arrival meaning less time in the classroom and more time underwater. Please note your instructor will still guide you through all the theory during your course.
Where do I begin? Which course should I take?
We recommend most students wanting to get into technical diving to take the combined TDI Advanced Nitrox and Decompression Procedures courses, these two courses together are the foundation of your technical training and will teach you advanced theory, dive planning and the techniques required to begin your technical diving adventure. These courses also focus on building a solid backbone of fundamental diving skills including breathing, buoyancy, trim, propulsion and awareness.
If you're fairly new to diving but would like to get an idea of what technical diving is all about within your current depth limits in a no decompression environment then we can strongly recommend the TDI Sidemount diver or Intro To Tech courses.