Before most people visit the Gili Islands, they are aware that there are no cars or motorized vehicles on the island. The main modes of transportation are bicycle or horse and cart (cidomo). When you arrive at the harbor, you will notice many of these cidomos waiting to take you to your accommodation.
What many people don't know is that horseback riding is also available on Gili Trawangan. On the sunset side of the island, there are many horses waiting on the beach for people to hop on for the ultimate Instagram photo. However, one of the island's best kept secrets is Stud Horseback Riding Adventures tucked away at the bottom of the hill on 33 hectares of land. There are currently 13 horses living at Stud, and 2 retired Stud horses living elsewhere on the island, all enjoying the freedom to roam.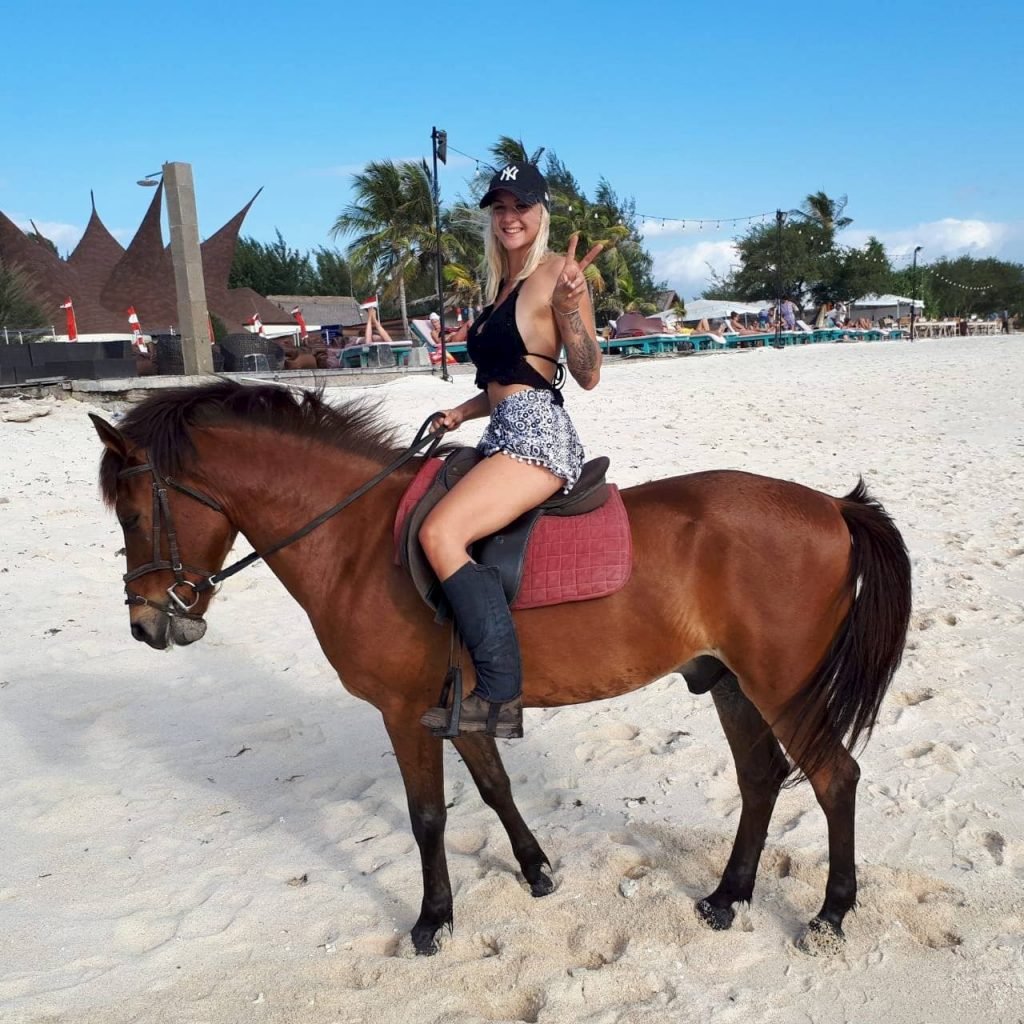 What makes Stud extra special is that the health and wellbeing of the horses are their top priorities.  Gili Trawangan is not a natural horse environment with limited pastureland; conditions are hot and dusty for most of the year.   Stud go out of their way to make sure that their horses live their best life.  The stables are cleaned out daily.  They always have access to fresh drinking water, and they also have pellet feeds imported from Java to ensure that they are receiving enough vitamins and minerals.  This may sound like standard horse care, although it is not afforded to all of the horses on the island.  In addition, the horses are checked twice a year by International Vets and Farrier teams to make sure that they are in prime condition.  
Taking good care of animals in such a tough environment is hard and can be costly. This is why Stud relies so much on the income from tourists and has a horse for all levels of riding ability. You can enjoy a slow plod, a trot around the island or a gallop down the beach at sunset and tick that off your bucket list. If you have no experience, you are in safe hands. The staff at Stud can walk next to you and control the horse while you sit back, relax and enjoy the moment.
You can contact them via their Facebook page to book your riding adventure.
Facebook: studhorseriding
Instagram: @studhorseriding