When it comes to deciding which dive shop you are going to trust with your life for the next few days, it can be hard to know which one is the right one for you. With so many dive shops on the island, and prices the same for almost all of them, here is a quick run through of why doing your Open Water Course at Trawangan Dive could be the best choice for you.
1. Team of instructors who love their job
Without a doubt, your instructor will be the most important factor in how much you enjoy your open water course. Usually it is possible to meet your instructor before the course begins, but if not, you can rest assured that they will be fresh and ready to go at 8.15am on day 1. All of our instructors here are friendly, passionate, good communicators and above all else role models for you to begin your dive journey with. I think word of mouth and a little bit of research can tell a lot about a dive shop reputation- you can have a look at our Tripadvisor page and click here to get to know our team.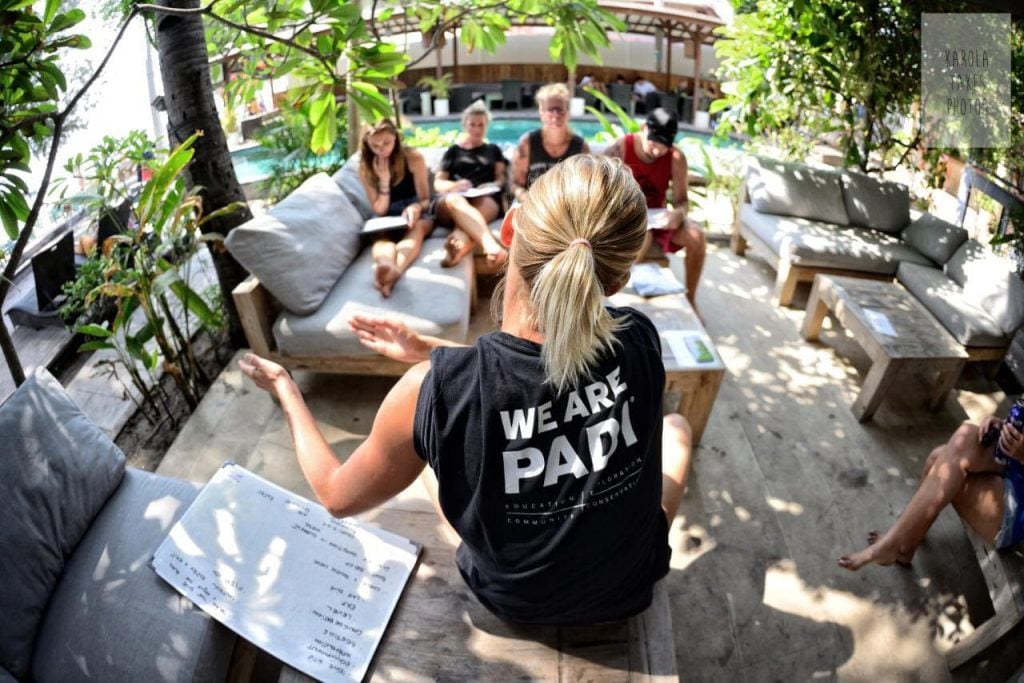 2. Awesome range of dive sites within a 10 minute boat ride
We are soooo lucky to have so many awesome dive sites accessible to us within a short boat ride. It's always worth finding out if the shop you go for has a selection of dive sites, and if they are boat dives or shore dives. Here the majority of dives we do are boat dives, and there is a large selection of dive sites suitable for beginners meaning you'll probably see 4 different dive sites on your open water course – which is pretty awesome! You can check out some of the dive sites here.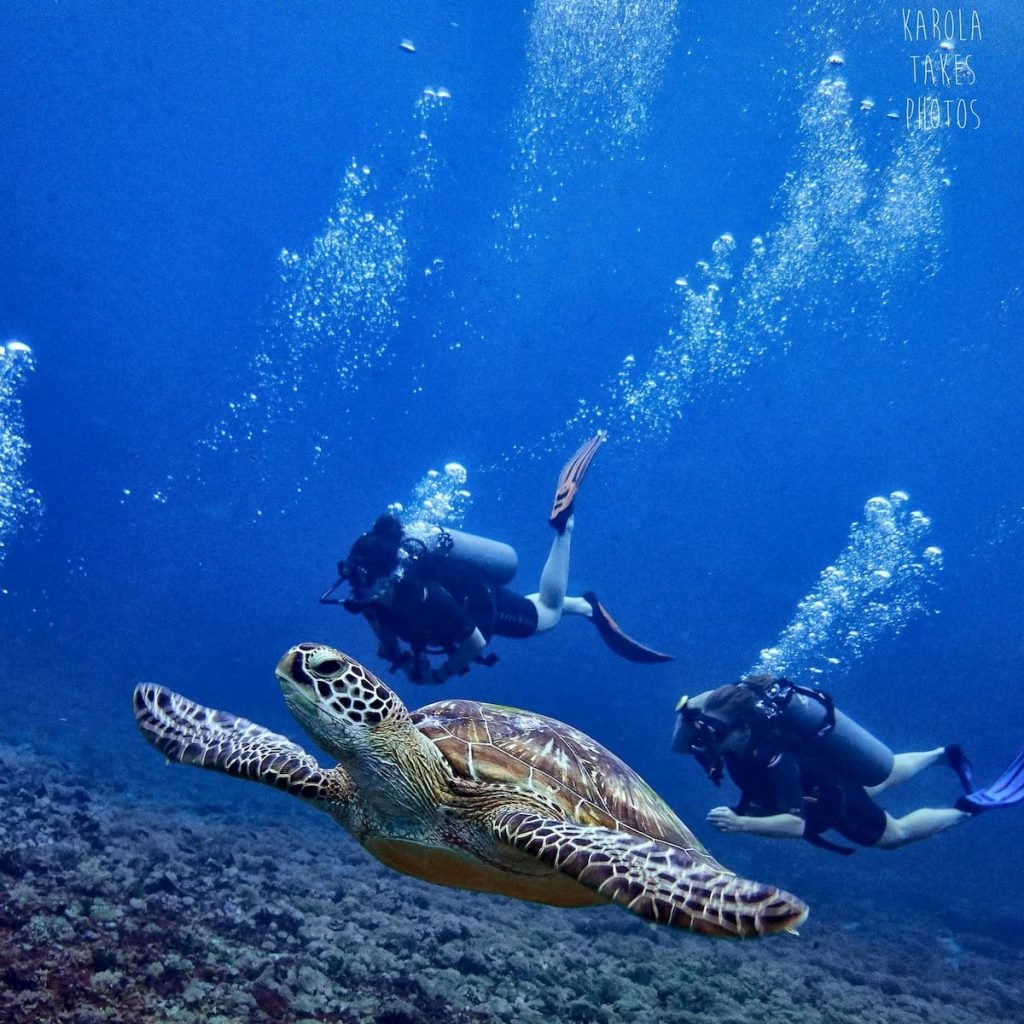 3. Highly involved in marine protection and conservation
As a potential diver, you are no doubt interested in the underwater world just like us. This means that after your course you will want to do as much as you can to protect and conserve it. Our team are all self-proclaimed eco warriors. We work very closely with the Gili Eco Trust in everything they do on the island from beach cleans to BioRock construction. You can check out some eco-diver courses with us also if you would like to further your education. We are also part of a local organization called GIDA, where we adhere to certain codes of practice, price agreements and standards meaning you will always get the best quality service whilst being sustainable and eco-friendly.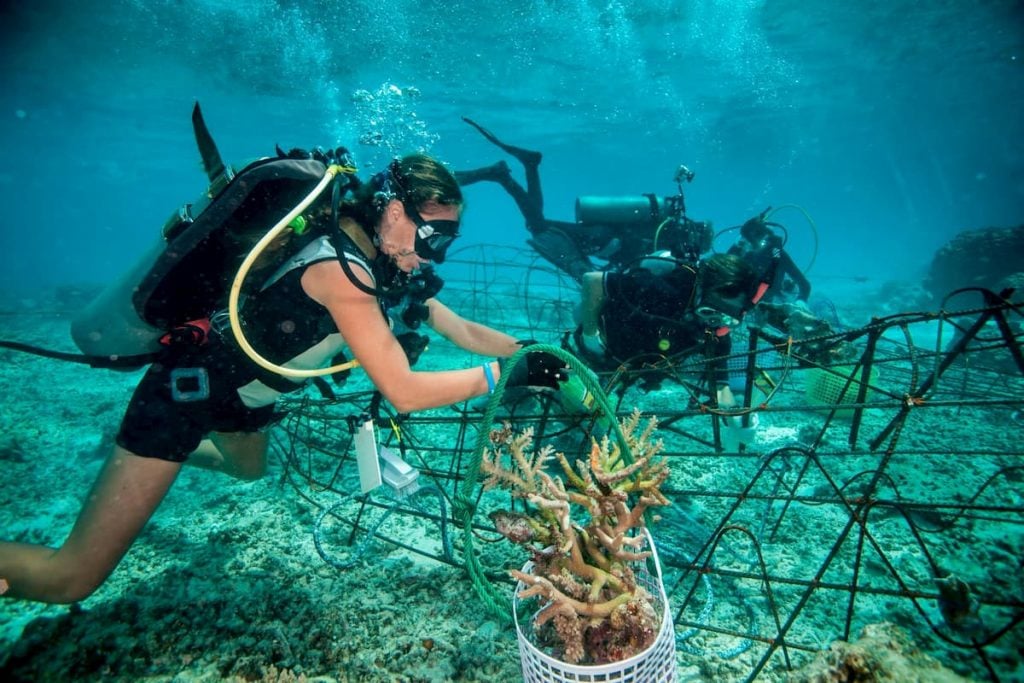 4. Two training pools and small group sizes
When it comes to learning the necessary skills for your open water course, we have 2 pools which these sessions are conducted in. This means that even if you do have a little panic on day 1, it's totally fine and you are safe within the shallow end of the pool! By the end of the pool sessions, you will feel totally comfortable when it's time to go to the ocean to complete your open water course. PADI allows a ratio of 8 students per one instructor, however we like to keep group sizes to 4 people which is much more fun for both the instructor and the students! We have amazing people come to visit us from all over the world doing their Open Water Course, and the relaxed and friendly atmosphere at the dive centre makes it perfect for solo travellers and groups of friends alike.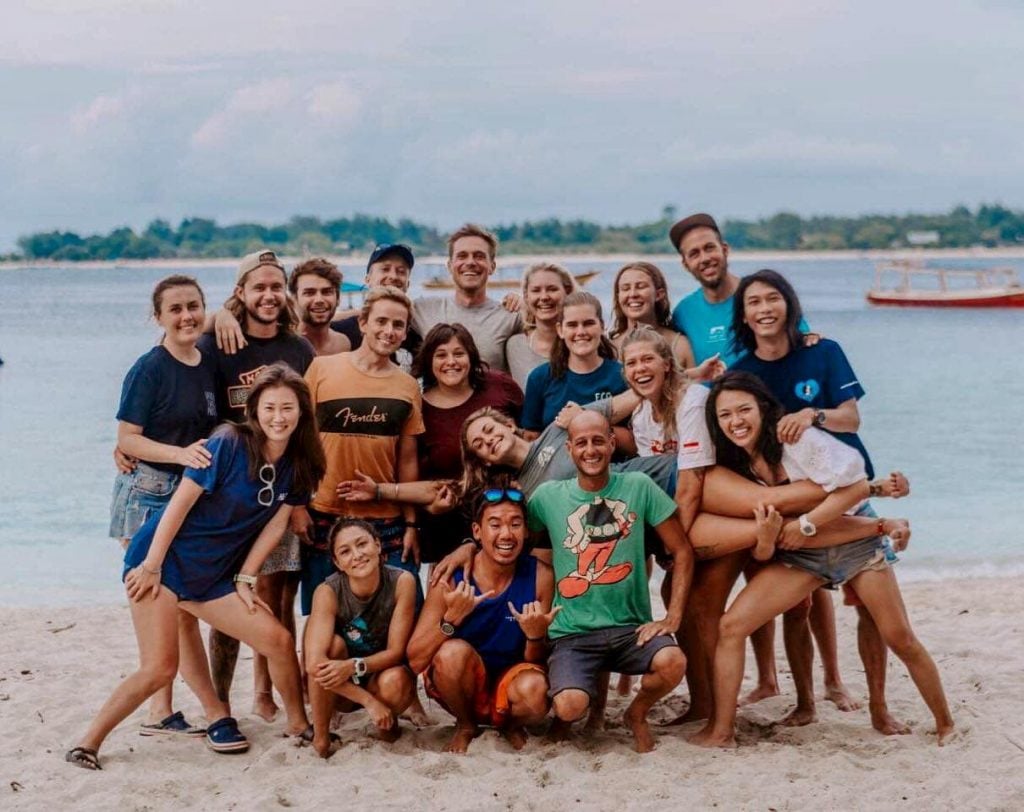 5. Lovely on-site accommodation and tasty restaurant
The island does know how to party, so choosing to stay with us on-site means you can have a few extra minutes in bed if you need to! We have some lovely rooms to suit all budget levels, and offer special dive and stay packages so that you get the best deal possible – you can get in touch with bookings@trawangandive.com for more info when you are planning your trip. Surface intervals are a great time to have some amazing food and drink from our Fat Cats restaurant on-site (named after one of our rather large resident cats, Monkey!)