Thinking about coming to dive in Indonesia? You definitely should! It's the best place for diving in the world and we are so lucky to be part of it. If you do get the chance to come our way, then you'll get to meet our amazing team of dive professionals who will either kick start your passion for diving, or help develop those skills you already have. Either way, you'll be sure to have a super fun time with us– here are some things that you will most likely hear when you come to visit:
1 – "Where did I leave my water bottle?"
I probably hear this at least 20 times per day from various people – mainly our dive instructors! We are an eco-friendly dive centre so everyone has their own refillable water bottle. Staying hydrated between dives is an important part of the day, but when it comes to misplacing water bottles we are pretty good at it!
2 – "Is it coffee time?"
Is it possible to drink too much coffee? Surface intervals are a perfect chance to top up the caffeine levels. Thankfully we have an amazing coffee machine in our restaurant to keep us going. Instructor Kirill can be most frequently seen buzzing around on his 5th coffee of the day. 
3 – "What boat am I on?"
Usually this is the pressing question around 2 and a half minutes before the boat actually leaves! For those that get it wrong (Georgie), it's usually easy to spot when they realize they have no equipment on the boat – whoops. Thankfully it's just a case of hopping off and jumping on the other boat before anyone realizes. We are all professionals here, I promise.
4 – "Haha- look at Beadle!"
Beadle the cat is a bit of a celebrity around here (IG link: @beadlethecat). He is like Trawangan Dive's version of 'The Hoff'. Loves a pose, very handsome, great with the ladies and loves to chill by the beach.
5 – "Where did my student go?"
They literally seem to disappear through a hidden vortex around here sometimes. Occasionally you get multiple students in the same group who like to do disappearing acts. People get caught up on 'island time' here a lot! If you're ever lucky enough to have Patrick as your instructor, he loves a game of hide and seek!
6 – "How was your dive?"
This can be used in 2 ways. The first is knowing that the current was absolutely ripping at Shark Point and your mate was trying to teach peak performance buoyancy – cue rolling eyes and a sense of defeat. The second is to find out what awesome marine life you spotted on your dive. Be prepared for turtles, reef sharks and anemone fish and lose your mind over eagle rays or whale shark.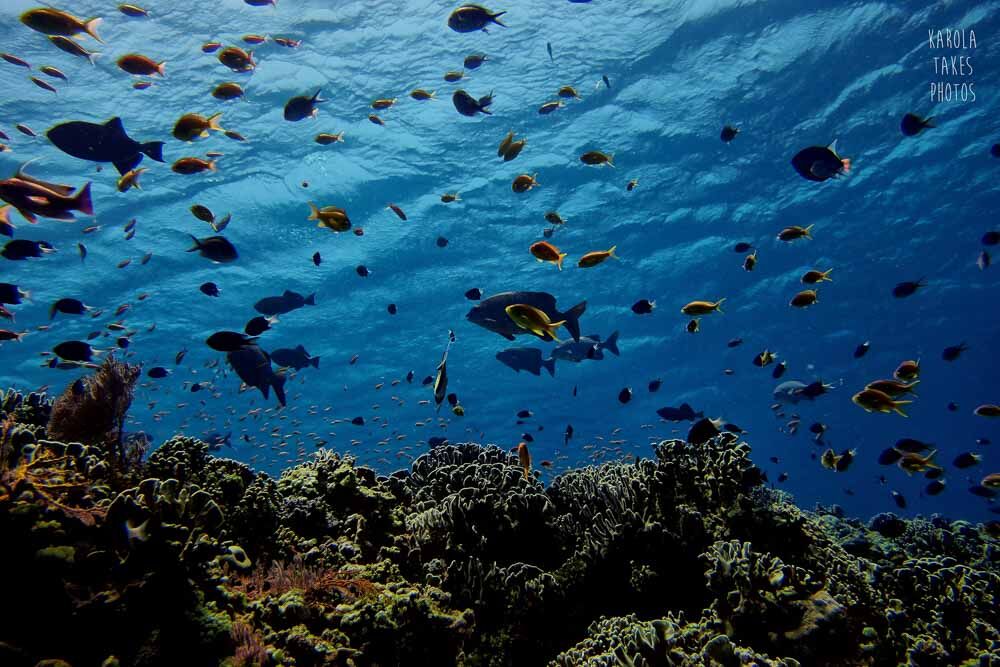 7 – "Do the sharks bite?"
Unless your appearance resembles a small bony fish, you'll be fine. None of us have lost any limbs and we dive with sharks A LOT. You should be more worried about territorial triggerfish though– they love instructor Ash!
8 – "I want to see a turtle!"
Don't we all?! They are majestic creatures, which we are lucky to spot on almost every dive here. We have some regulars who can be found in the same place each time –especially the big guys who hang out at Turtle Heaven.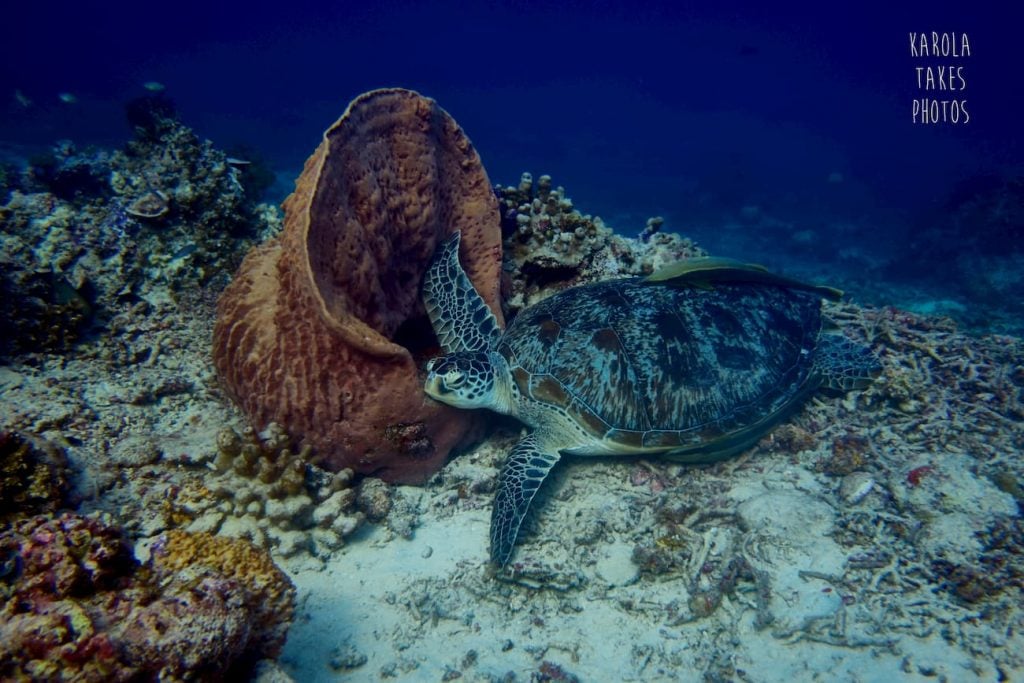 9 – "Monkey, Monkey, Monkey, Monkey!"
Don't worry it's not a scene from Planet of the Apes. Monkey is the original cat here at Trawangan Dive who inspired the name for our restaurant – Fat Cats. Probably the most spoiled cat on the island who is all about living a life of absolute luxury.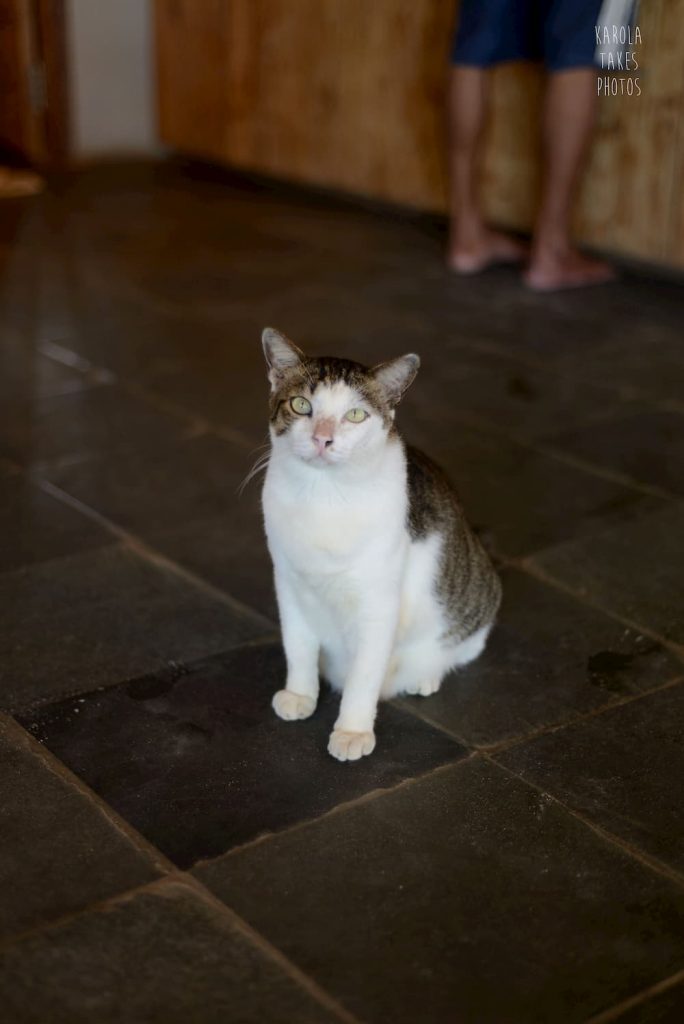 10 – "What if…."
We totally understand that Scuba Diving is a new and sometimes nerve-wracking experience for some of you. This brings with it lots of questions – what if I panic? What if I get water in my mask? What if I can't do it? Don't stress- this is what we do every day in life. All we need you to do is breathe (and we are pretty sure you can do that!) and we will take care of the rest. We also love to hold hands and guide you underwater – romantic, right?
Written by Kerri