If you wish to volunteer in Gili Trawangan Indonesia, a great way to start is by completing a marine conservation course around the Gili Islands. Trawangan Dive offers a 2 week coral reef conservation course that includes the PADI Biorock Speciality Course and Reef Check eco diver certification.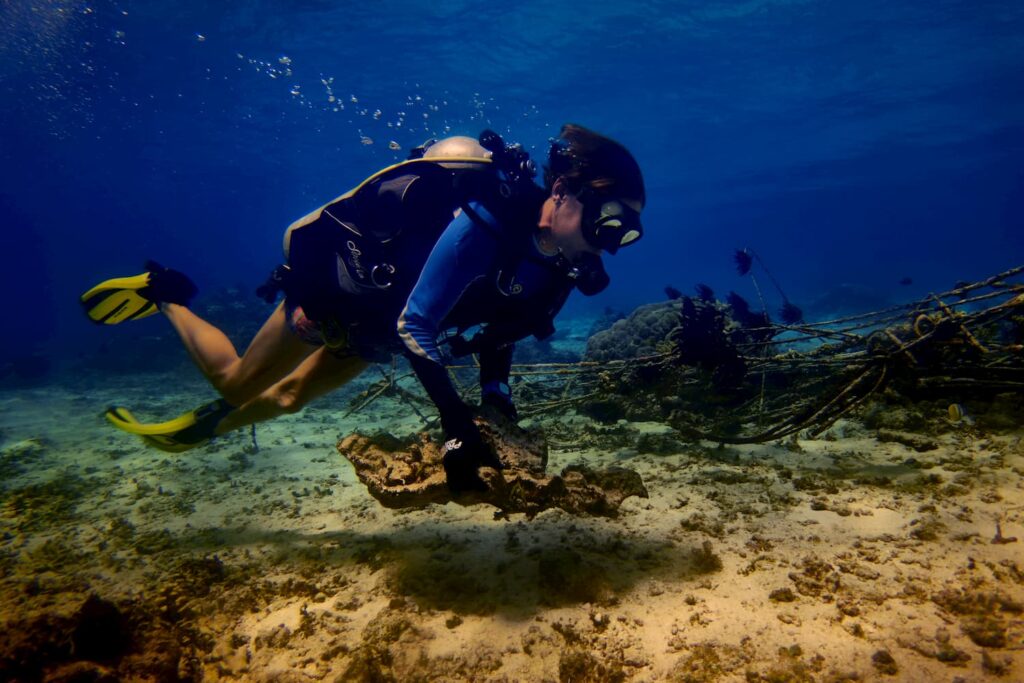 During the course you will learn how to coral garden, taking pieces of broken coral and transplanting them to allow them to regrow. You will learn the science behind the Biorock technology, an amazing reef restoration practice. There will be the opportunity to build your own Biorock and attach broken corals to begin the re-growth process.
You will also complete the Reef Check eco diver certification which allows you to complete reef surveys globally.
By completing this 2 week marine conservation course, you can then volunteer in the Gili Islands with the Gili Eco Trust, where you can get involved in many conservation projects in Indonesia, including learning about eco tourism, reducing your carbon foot print.
For more information or dates on the course, you can check out our website, or you can email us directly.