Here at Trawangan Dive we have been the leading dive shops in coral reef restoration and conservation efforts for more than 10 years. We love to protect the oceans that we dive in, and we love to teach all of our divers, students and guests about how they can help save coral reefs too!
We started building coral nurseries to house baby corals more than 2 years ago, using this amazing method called Ocean Quest Coral Propagation through a 3 day workshop. Its one of the most hands-on courses we teach, where you can really make a difference conserving and rebuilding coral reefs for the future!
The best thing of all, you don't have to have any previous experience, we know people are passionate about the ocean even if they work in an office, are only on a two week holiday, or are just a little obsessed with watching David Attenborough documentaries.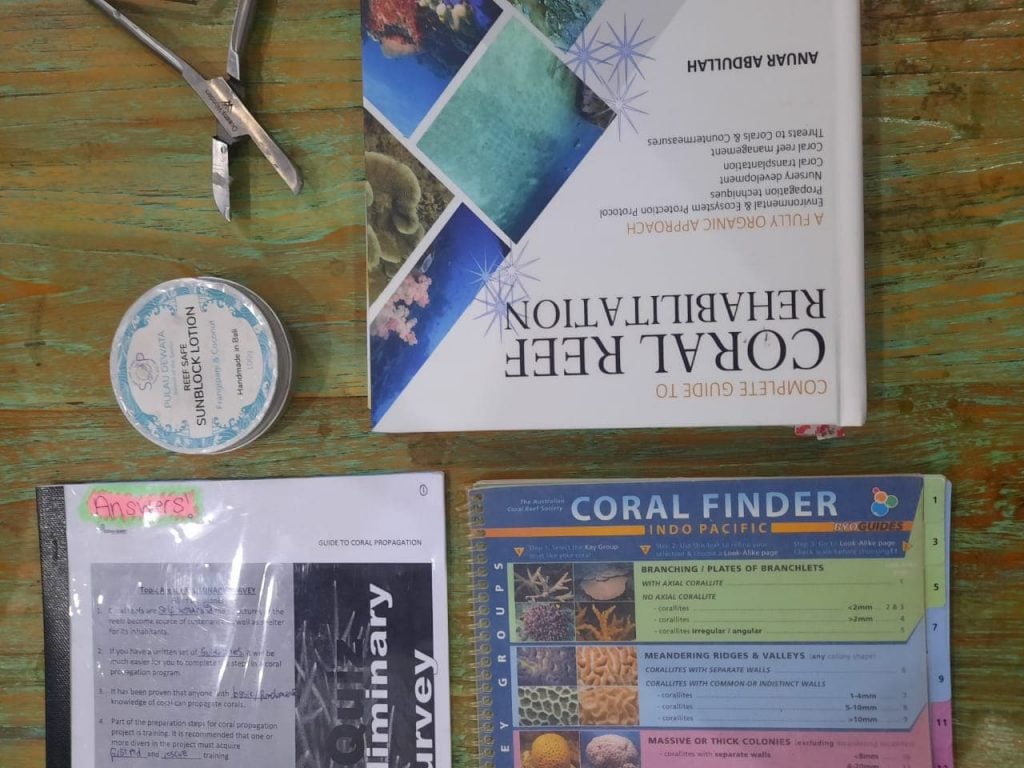 Students start to learn how to identify broken coral fragments on the sea floor. These could have broken off in a storm, from waves and currents, from a boat anchoring on the reef, or someone's fins kicking the coral. Once the fragment has been rescued, we take it to our coral laboratory that is temporarily set up on the beach next to the restaurant at Fat Cats.
In the coral lab the team of coral propagators set quickly to work to cut the coral piece into small fragments. Even those these fragments are small, there will still be up to 50 coral polyps on 1 2cm frag. Fragmenting them like this makes them act, work and grow like a baby coral again. In coral terms… that means very fast!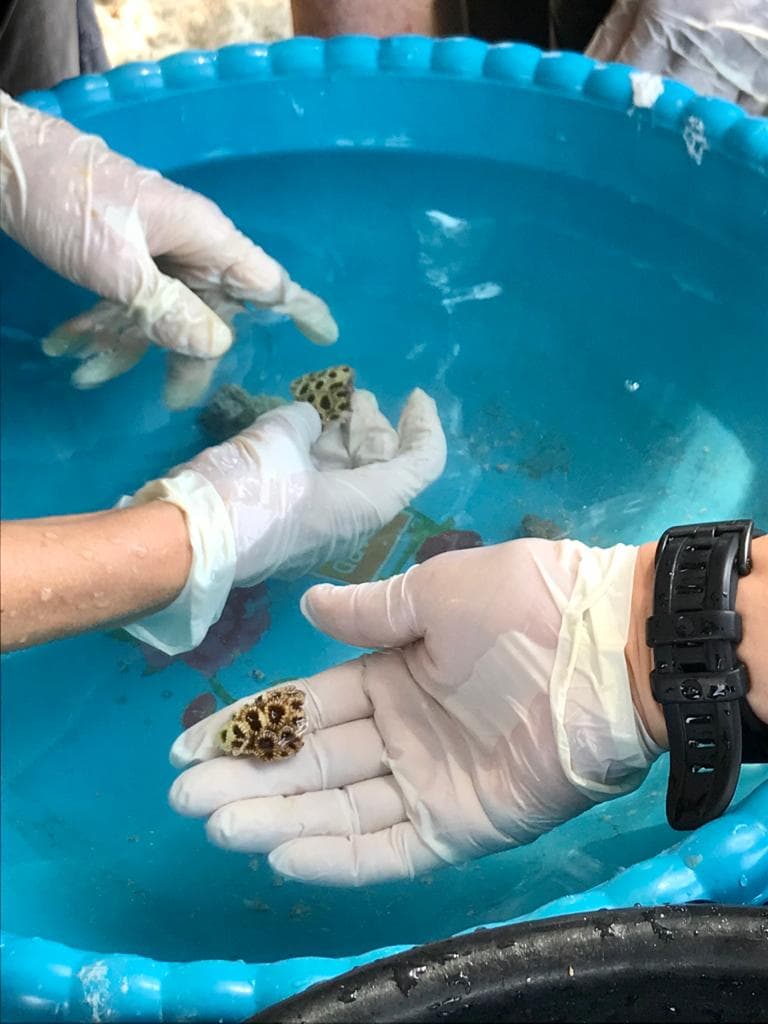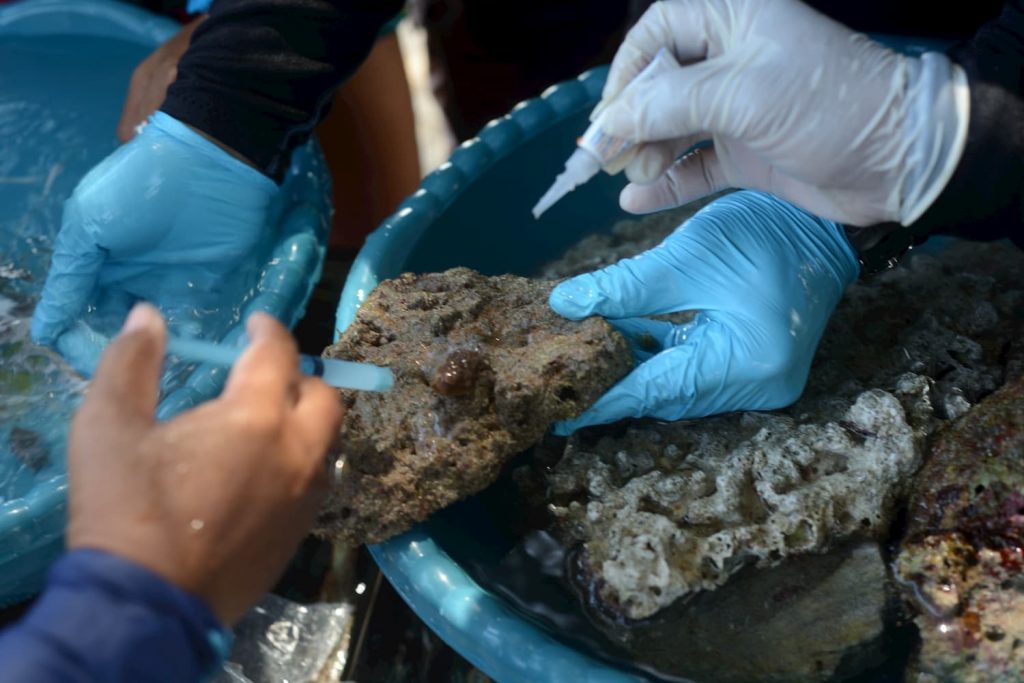 Once these baby corals are safely secured to their new live rock home, they will be transplanted out into one of the nurseries we have close to shore on our house reef. We can check on them regularly to see if everything is ok. But luckily as this is such a natural and organic form of coral restoration, the nurseries kind of look after themselves!
Watch the video below and see how Sian from Gili Eco Trust is placing a baby coral in a coral nursery:
Parrotfish, wrasse and butterfly fish are natural grazers, they carefully guard over the nursery protecting it from algal infestations, where other forms of reef restoration need regular cleaning of algae and other organisms that move in, the Ocean Quest nurseries are good to be left to the hand of nature.
We are aiming in a few years, to either be able to outsource these grown corals to dive sites that need coral replenishment, and to extend our coral nurseries towards the north of the island, where anchor damage has ruined much of the reefs. By building more nurseries, corals will protect the beaches from big storms, and more fish will more in making the diving and snorkeling even more beautiful!
We want to invite all our divers to help out! In just 3 days you can become a coral gardener and help us plant corals for a brighter underwater future.