As of the 24th March 2020, Trawangan Dive Center has had to close it's doors due to Covid-19. This has left 9 extremely active PADI dive instructors with no divers to instruct.  We go on occasional shore dives but otherwise, we've had to find other activities around the dive center to keep us busy. Here is my review on some of the things we do here most days:
Cleaning toilets
My hands haven't seen this much bleach since my first year of university when I tried to make a fashion statement.  Keep your hands clean, keep the surfaces clean, same thing. Making the toilets (and my hands) smell like every swimming center you would go to as a child. 4/10
Cleaning windows
My dad used to be a window cleaner. He said 'the game' was actually a lot more cut-throat than you would think. Not so much of a 'game' here, although watching a 5'2" (157cm) Sany (@sany974) try to clean the tops of the glass office doors by jumping is very entertaining. 8/10
Water plants
Therapeutic. Giving life. Doing the lords work. Decent exercise lugging around the water gallons. 6/10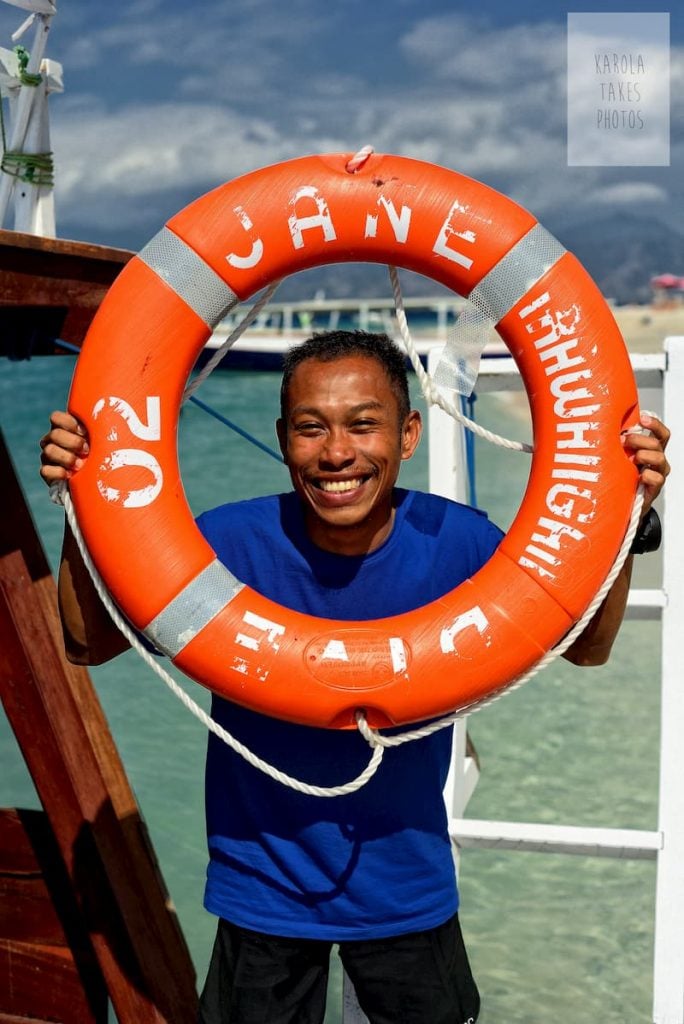 Meal vouchers
Adam and Sarah (our managers here at Trawangan Dive) have been so helpful to the instructors here in making sure that we are able to eat and are providing us three meals a day at the dive shop. This is done with a voucher system, and I am in charge. Never before have I held this responsibility. Showing somebody the underwater world is something, but I am god of the meals. I am the voucher lord. I am dinner jesus. 11/10
Backflips
An ill-fated endeavour. Much hyped (by me). Attempted by one (not me). After many minutes of YouTube training videos, the basic training started. Nowhere near enough time was spent on this section before Joel (@joelandrew89) attempted a flip. He thinks he needs an X-ray on his neck. Would not recommend. 1/10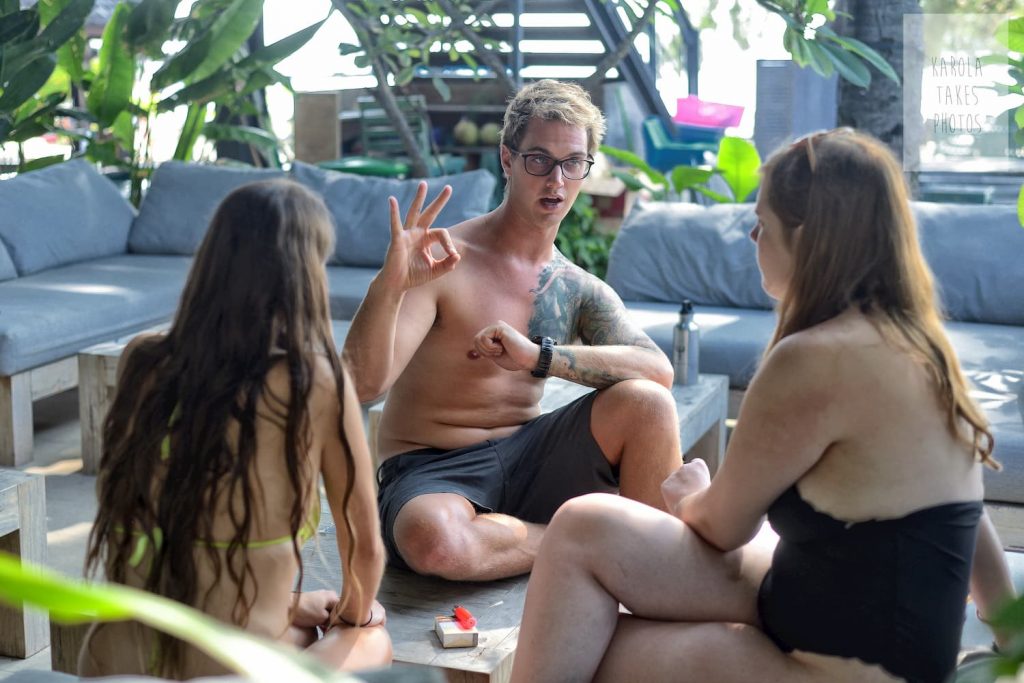 Pressup challenge
Start one day with however many you want. Then each day, add one more than the day before. Started strong but tailed off a bit with only a percentage continuing. Great idea in essence, poor follow-through. 5/10
Catan
A very addictive and very enjoyable board game that changes every time you play it. It does however possess the potential to destroy friendships due to the nature of cutting deals with opponents mid-game.
Tabbata
When first proposed, I thought this was some kind of dip you'd find in a Turkish restaurant. Turns out, it's a form of intense exercise. Way worse than hummus. However, exercise is important. Especially at this time. 7/10