When we travel, we have the opportunity to explore amazing new places, learn about new cultures and meet new people. As travel becomes more accessible, it is important to think about traveling in a sustainable way. But what does that mean? Trying to be "eco-friendly" can feel overwhelming especially while traveling. You may not know where to begin. 
Here we have compiled a list to help you know where you can start here on Gili Trawangan, Indonesia or anywhere for that matter! Check out below some different things the people on Gili Trawangan are doing in the quest to care for the environment and different ways you can get involved!
Top 5 Tips to be an Eco-Friendly Tourist on Gili Trawangan
1. Reusable Water Bottle: Having a reusable water bottle will not only save you money, it also decreases the amount of single-use plastic we are putting into the environment. Travellers on average use 30 plastic water bottles over two weeks! Many businesses around Gili Trawangan have refill stations with clean drinking water. If you are not sure where to go, there is an app called Refill my Bottle. If you don't have a reusable water bottle already, there are plenty of places on the island to find one.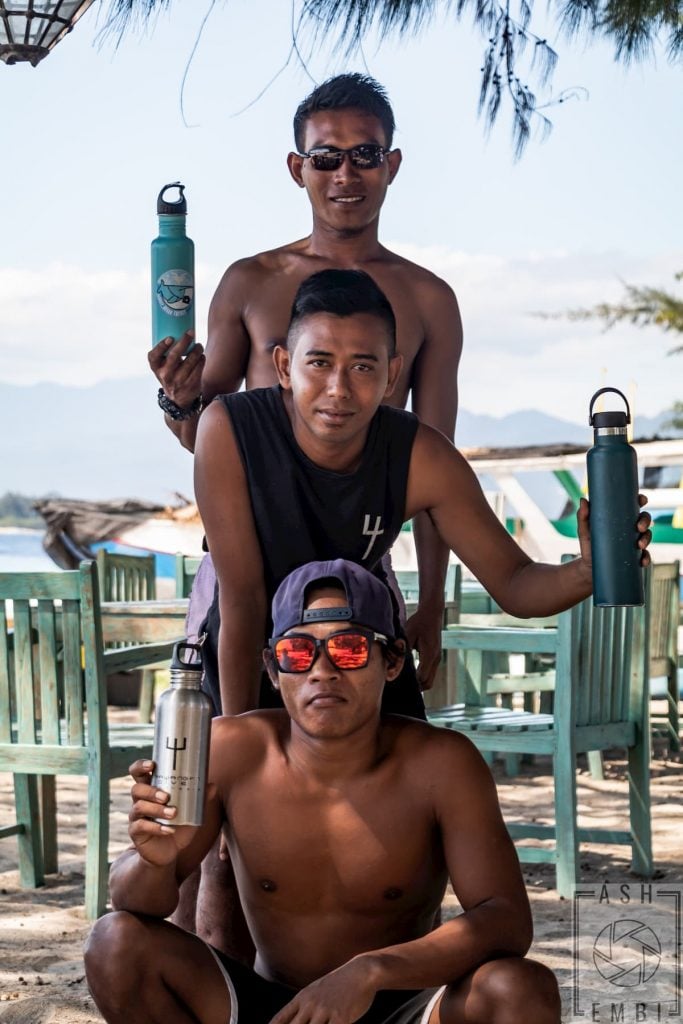 2. Say No to Straws: Many of the businesses around Gili Trawangan offer plastic straw alternatives such as paper, bamboo, papaya, metal, and glass. However typically on a night out, they only offer plastic straws, so best to get into the habit of asking for no straws as you are ordering your drink. Just say no!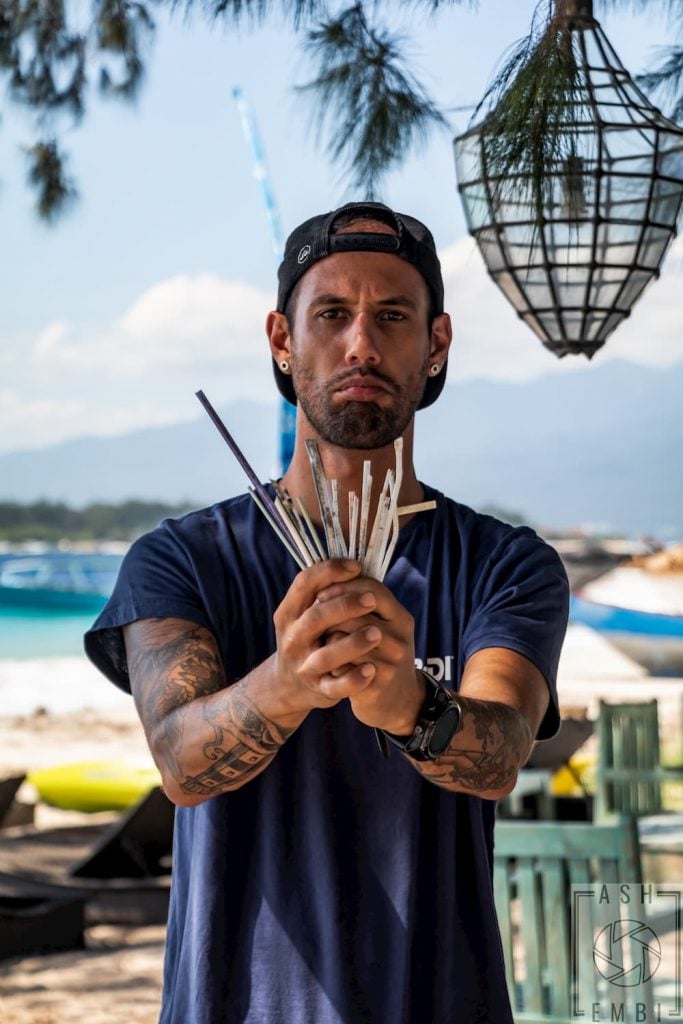 3. Reusable Bags: Plastic bags are used on average for five minutes but take over 500 years to decompose. Whales and sea turtles have been found to ingest plastic bags floating in the ocean, as they resemble their prey of choice, the jellyfish. Your best bet is to travel with a reusable bag that you can take while shopping. Typically these bags pack down small and are easy to travel with. They can come in handy for many other things as well. Here at Trawangan Dive Center, we offer a reusable canvas bag created by our very own @karolatakesphotos!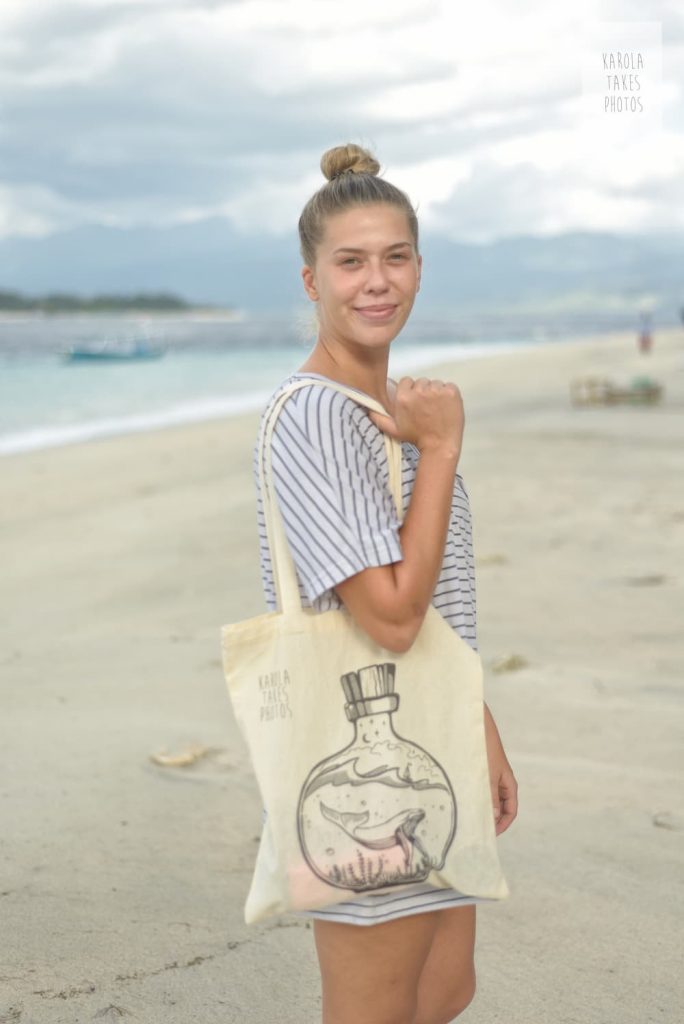 4. Reef Safe Sunscreen: It is so important to protect our skin when we are out in sunny places like Gili Trawangan. Unfortunately there are several chemicals in traditional sunscreen that make it difficult for corals and fish to survive. Some of the top chemical contributors to coral reef degradation are:
Octinoxate 
Oxybenzone
Octocrylene
Homosalate
Octisalate
Reef safe sunscreens are typically mineral sunscreens and do not include many of these harmful chemicals. So next time you go out for tanning, snorkeling or SCUBA diving, make sure you have some reef safe sunscreen. We offer reef-safe options that made locally by Republic of Soap in Bali.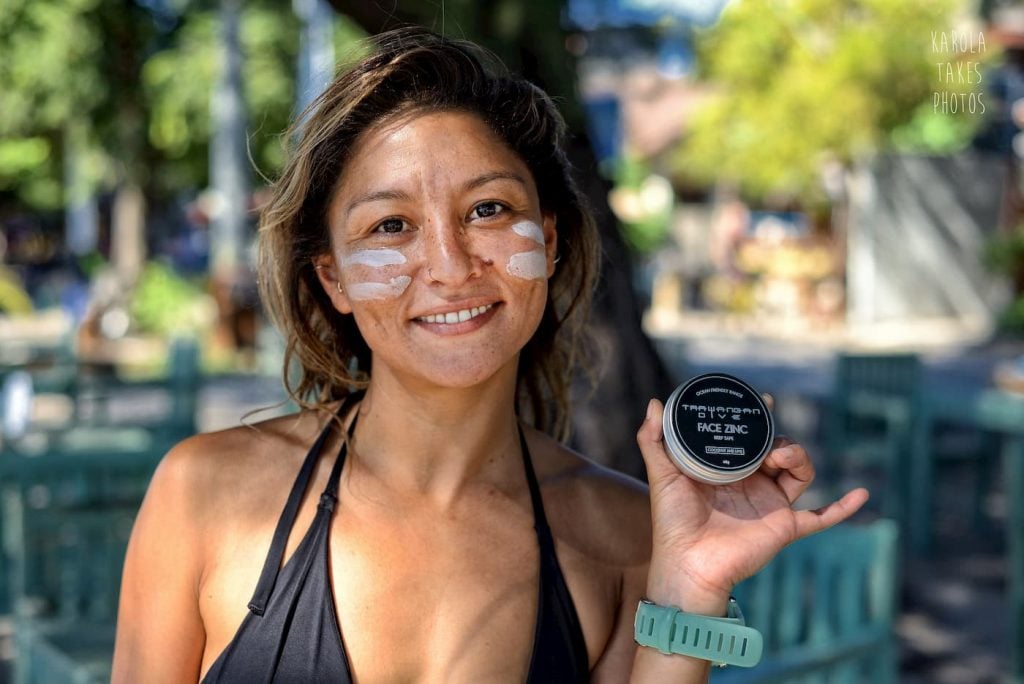 5. Don't Touch or Take: Touching corals and turtles can introduce bacteria they are not used to and may not be able to fend off if they begin to fall ill. Standing on corals will damage and break them, so don't stand on coral, end of story.Maybe a bit cliché but one of those classic travel quotes: Take only memories, leave only footprints!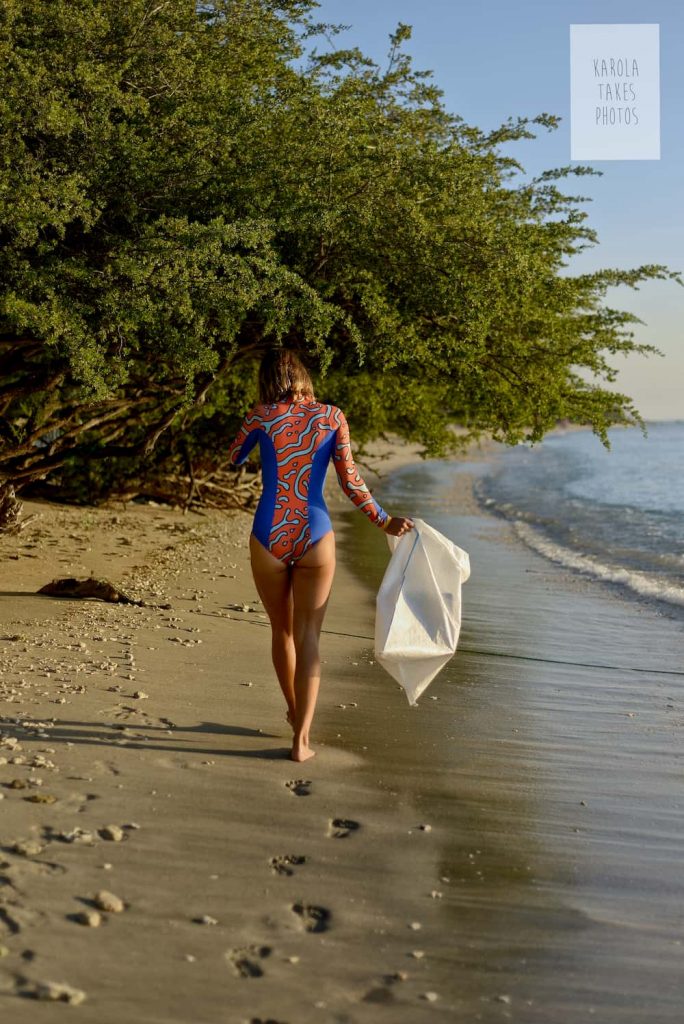 Some Other Quick Tips for Being Eco-Friendly
Shampoo bars are a great way to travel as they take up less space, last forever and there are no containers involved. 
Soap Bars are another great way to reduce plastic, decrease the space you need for toiletries in your luggage and they tend to last for a long time. 
Bamboo toothbrushes are made from considerably less plastic than your average toothbrush. Bamboo is quick growing and needs very little water so is a renewable resource.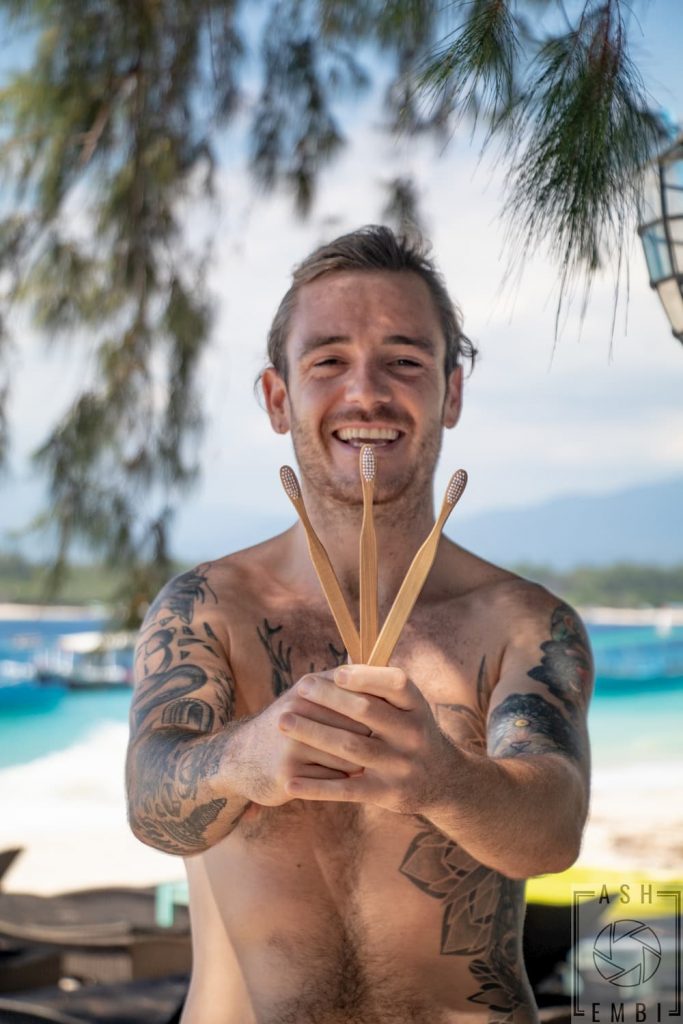 Ways to Get Involved Here on Gili Trawangan
1. The Gili Eco Trust is the non-profit organization here on the island that helps to keep our beaches clean, our coral reefs healthy and our animals happy. They run several programs on the island to help get you involved and keep you informed with environmental friendliness! 
Beach Clean every Friday led by the Gili Eco Trust and sponsored by different venues around the island. Free beer or soft drink at the end. Great way to meet people as many locals and expats attend every week. 
They run a Recycle Tour where you can see what the Gili Eco Trust is doing to prevent waste buildup on the island.
Biorocks Snorkeling Tour where you can discover one of the restoration techniques used on the Gili Islands to help repair damage of shallow reefs.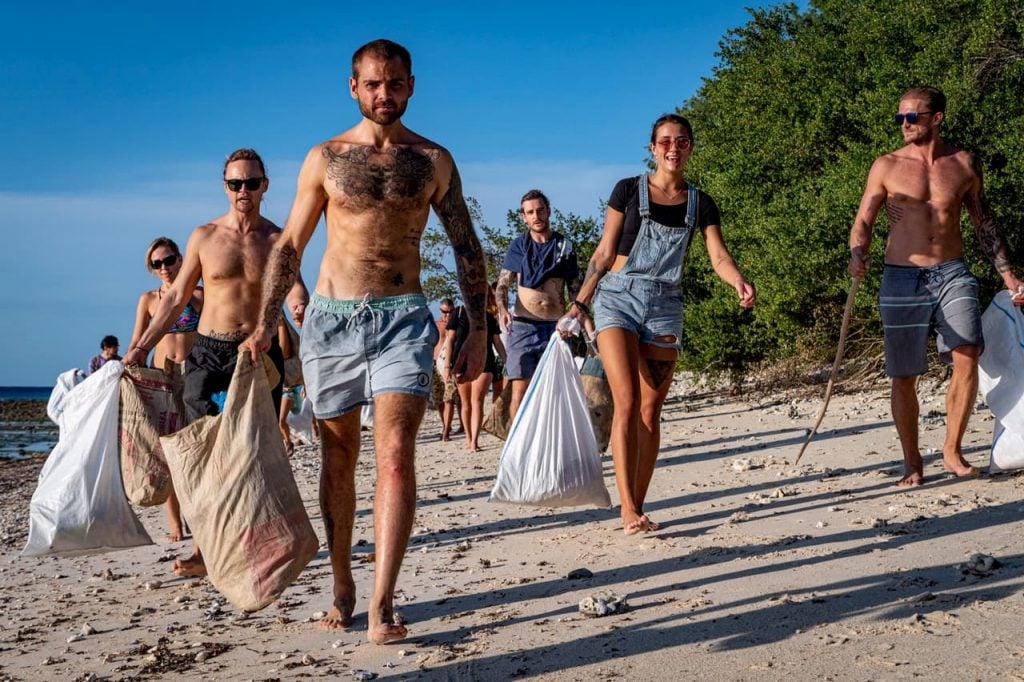 2. Reef Safe Products that are available around the island!
3. Awesome SCUBA Dive Courses to Increase Your Knowledge: If you are already a certified diver, you can join us for any one or all of these awesome courses we offer!
Dive Against Debris is a hands-on course where you will learn important buoyancy skills to keep off the reef while removing any harmful debris in the ocean. 
Project AWARE Coral Conservation will teach you how to start identifying the many types of coral and the threats they face. 
Coral Propagation is another very hands-on course where you will learn how to grow your very own corals to be planted in our coral garden in front of TDC.
Biorocks is the longest conservation course we offer led by our friends at Gili Eco Trust that will teach you innovative techniques to restore coral reefs around our beautiful island paradise.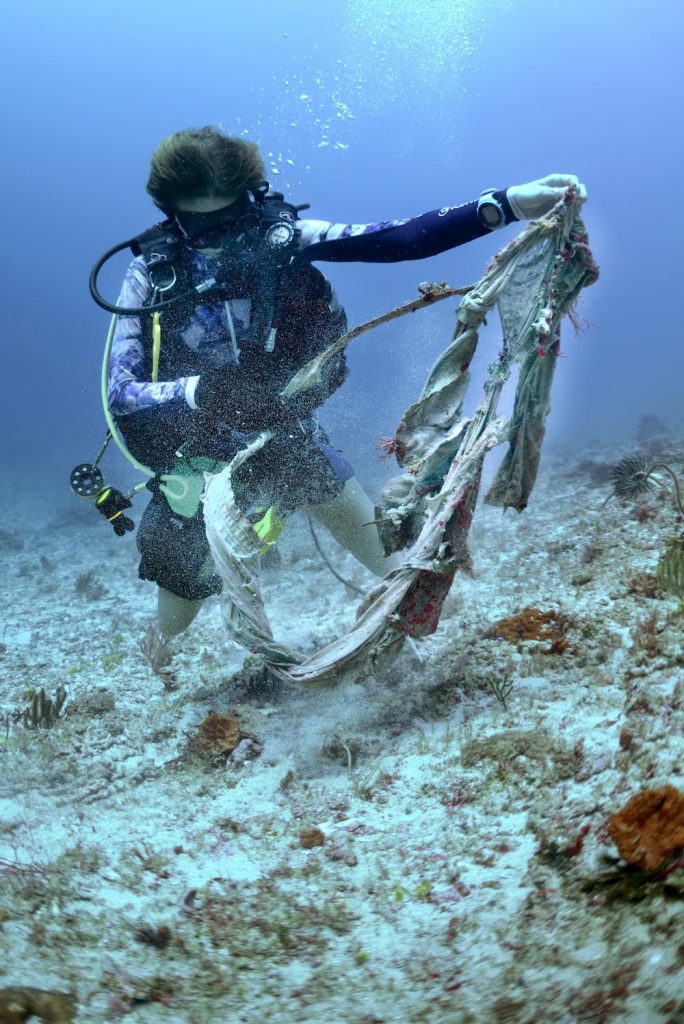 Written by Chelsey Hunts