Diving like a Pro
Master your scuba diving skills and become a PADI Divemaster on the Gili Islands!
BECOME A DIVEMASTER AT TRAWANGAN DIVE CENTRE
So you can do what you love – SCUBA DIVING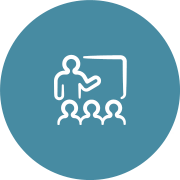 Assisting instructors
As a Divemaster you will assist instructors in conducting training programs.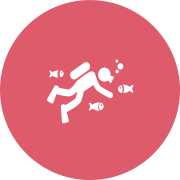 Supervise recreational diving activities
You will be able to organize, conduct and supervise recreational diving activities, both shore and boat based.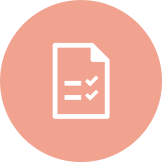 PADI Professional
The PADI Divemaster Course is the first level of the PADI Professional rating.
Go Pro with Trawangan Dive!
TDC was the Lombok region's first PADI Career Development Centre and the only one on Gili Trawangan with PADI's 5* highest rating. Our international and multilingual team of instructors puts us among the very best places in the world to become a scuba diving professional.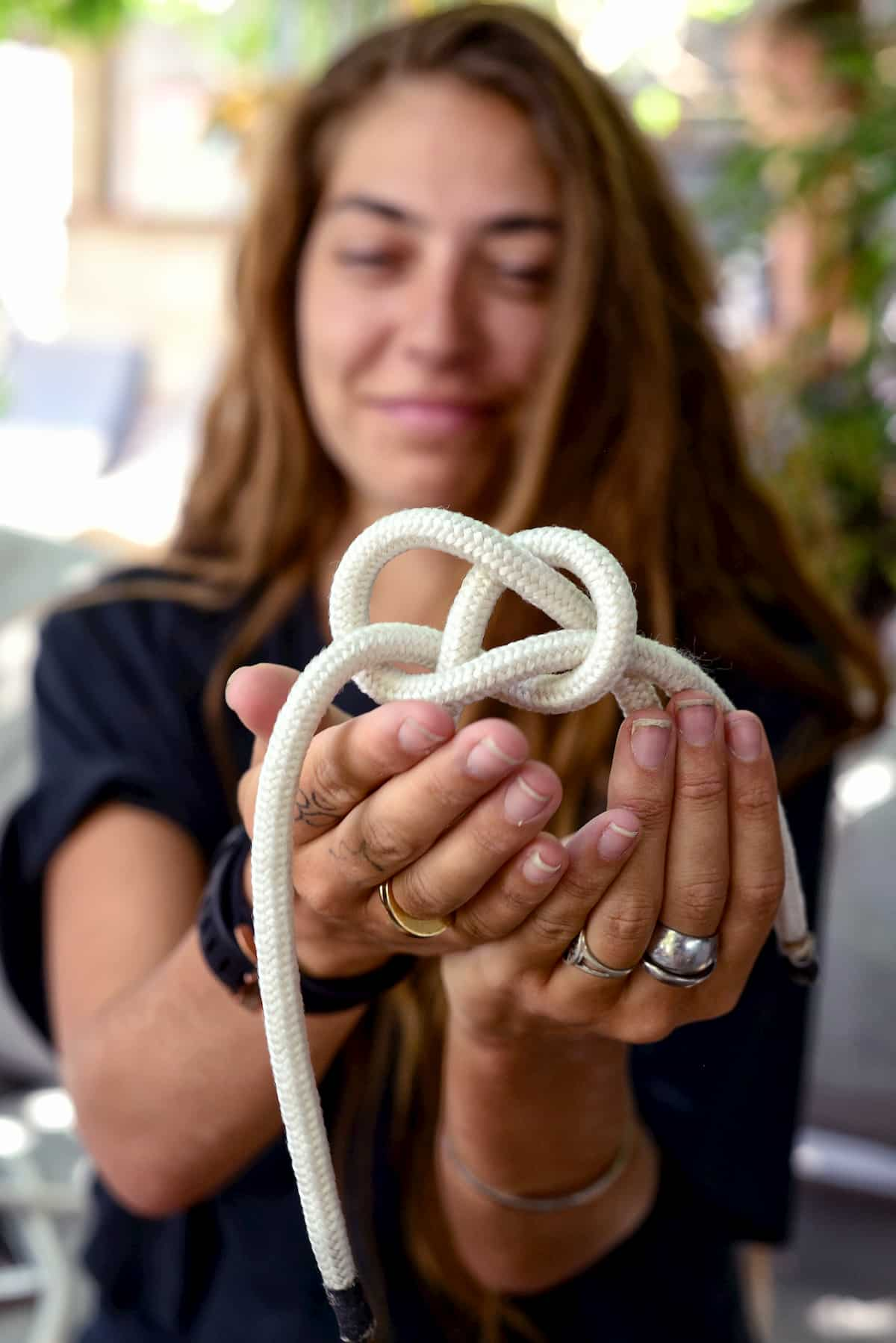 Your Course
You will reach the leadership level of Divemaster through structured pool, open water and classroom instruction.  While preparing you for a career in diving, you will fine-tune your dive skills, refine your rescue skills so that you can anticipate and easily solve common problems, and gain extensive dive knowledge as well as management and supervision abilities.  Not only will this make you a role model to divers everywhere, it will develop self confidence, public speaking and social skills essential to any career you may ultimately choose.
Your Second Home
Gili Trawangan has everything you need.  A small tropical coral island with long powdery sandy beaches crystal blue water and stunning underwater marine life.  There are also no motorized vehicles, traffic jams and pollution, and crowds. A one and a half hour boat trip from Bali, there's no better place to gain your Divemaster Qualificaiton.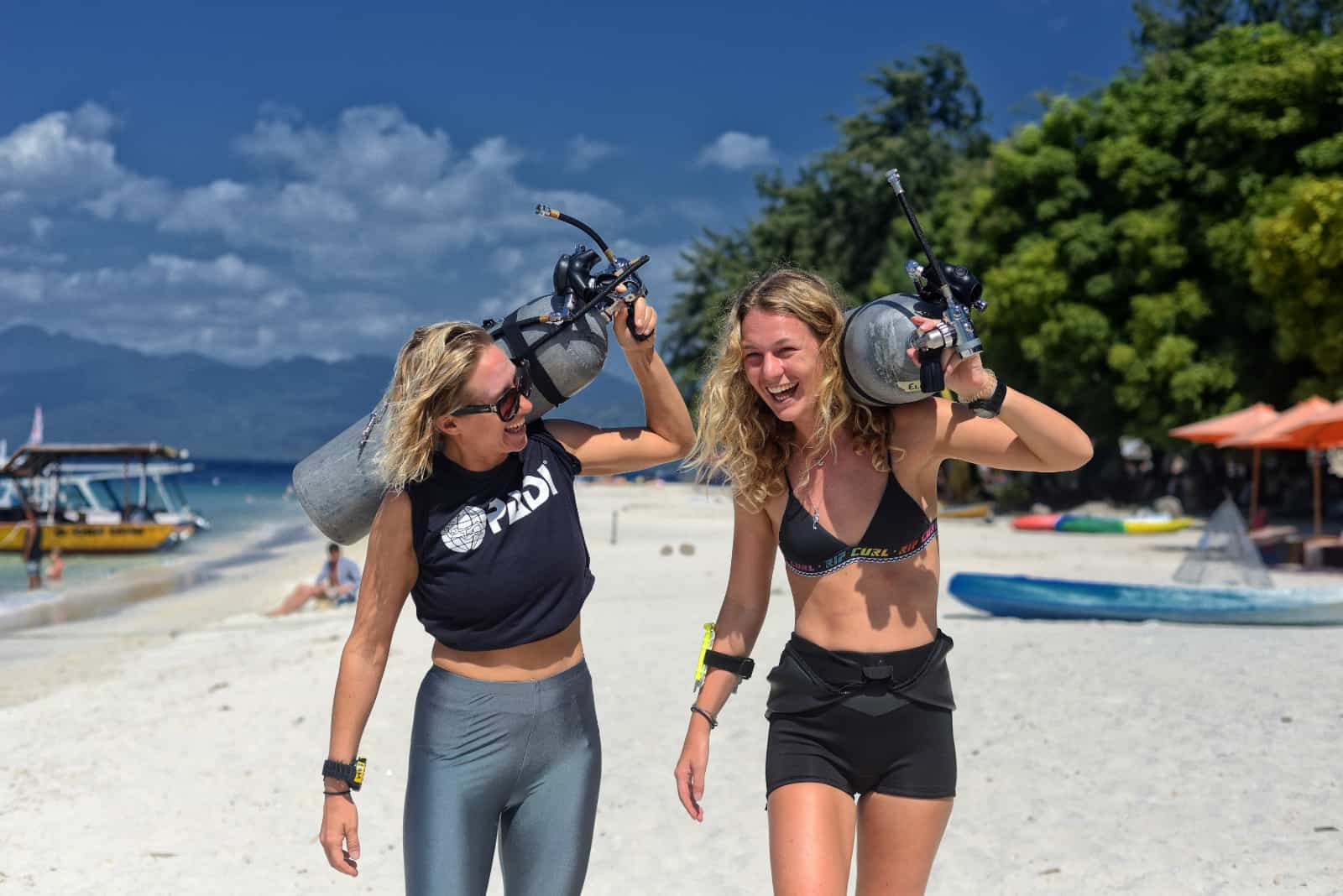 Roos
Head of Divemaster Program
Roos is a highly experienced and knowledgeable Divemaster Coordinator at Trawangan Dive. With years of experience in the diving industry, Roos has a deep passion for the underwater world and loves to share her knowledge and enthusiasm with others. As the Divemaster Coordinator at Trawangan Dive, Roos is responsible for overseeing and training the team of divemasters, ensuring that they become confident and competent PADI Dive Professionals. With her friendly and approachable personality, she is loved by both staff and clients alike, cracking a joke or two along the way.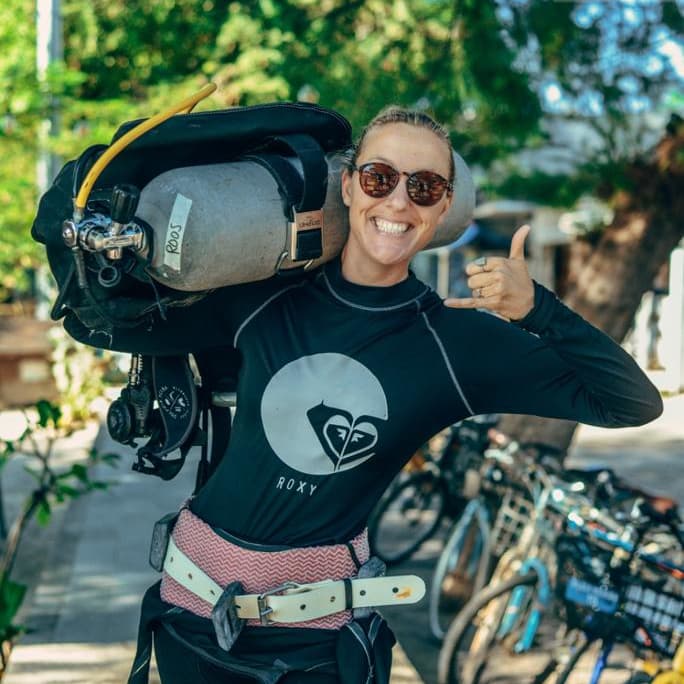 With Divemaster Gilis, Trawangan Dive created the most hands-on Divemaster course available in Indonesia. With an instructor team run on premises by our very own PADI Course Director Laura Kazimierska, we will lead your progress from the moment you step into the dive centre. We all have the same goal in mind, care for the ocean and the future of it. Our aim is to pass the knowledge and passion for diving to our Divemaster candidates.
To fulfil your needs, we have created three different Divemaster packages. This allows you to follow your interests and develop skills and knowledge in the areas that excite you the most.
If you are keen to learn more about beeing a Divemaster, read our step by step guide how to become a Divemaster or visit their website: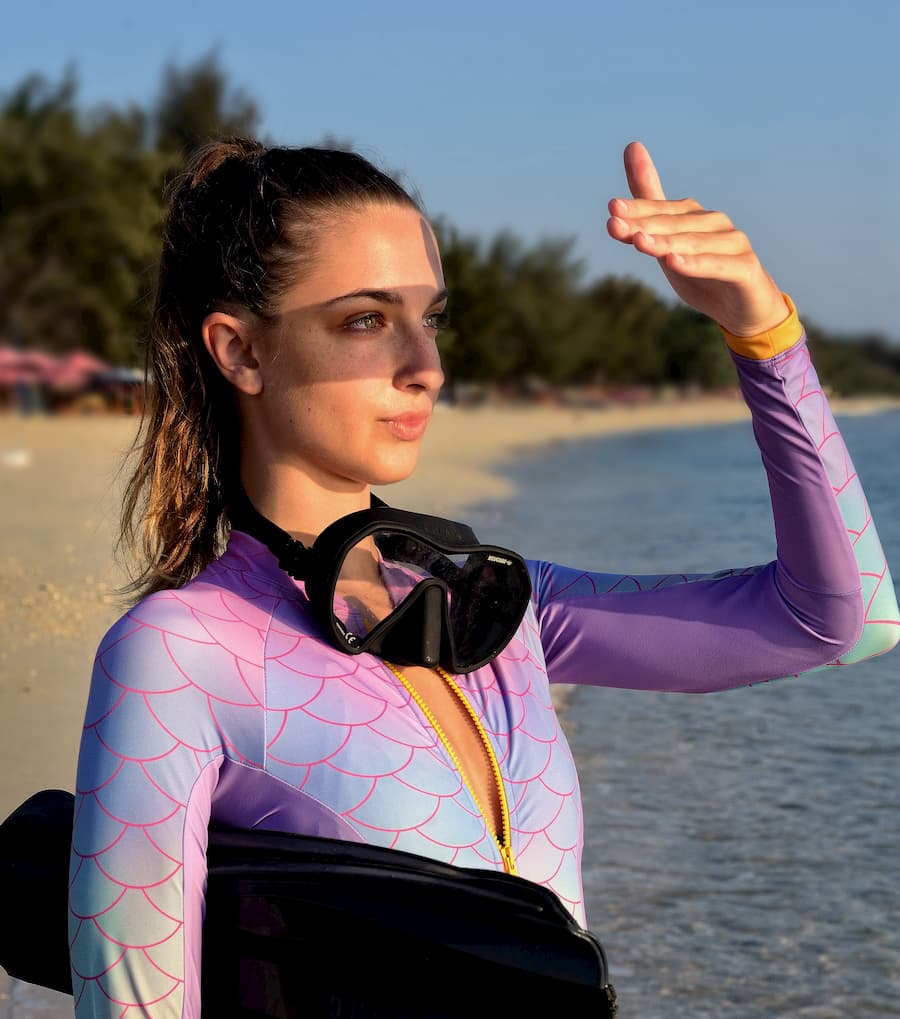 For those who are pursuing the Divemaster program as the first step to a professional career, becoming a better diver or simply to take a break and do something fun we offer the standard package.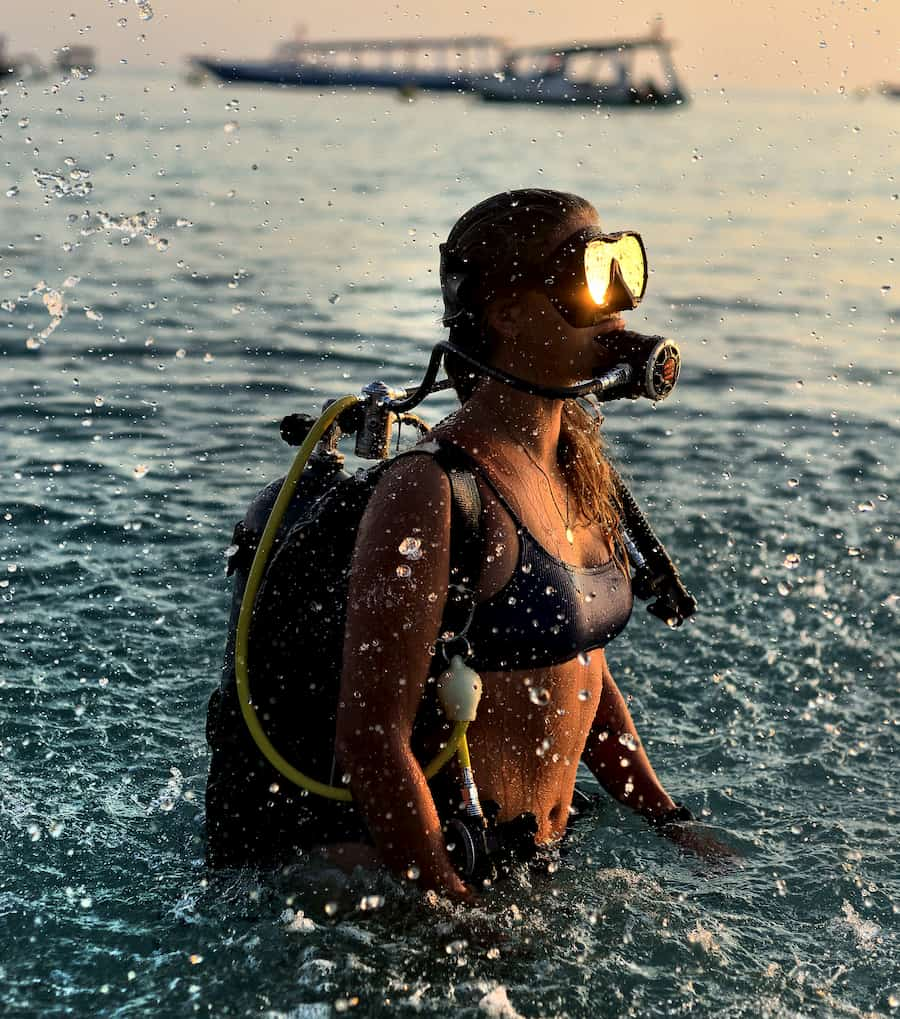 No matter where you live on the planet you are connected with the sea. For those fascinated with marine life, conservation, and the eco way of living we created the Ocean Advocate Package.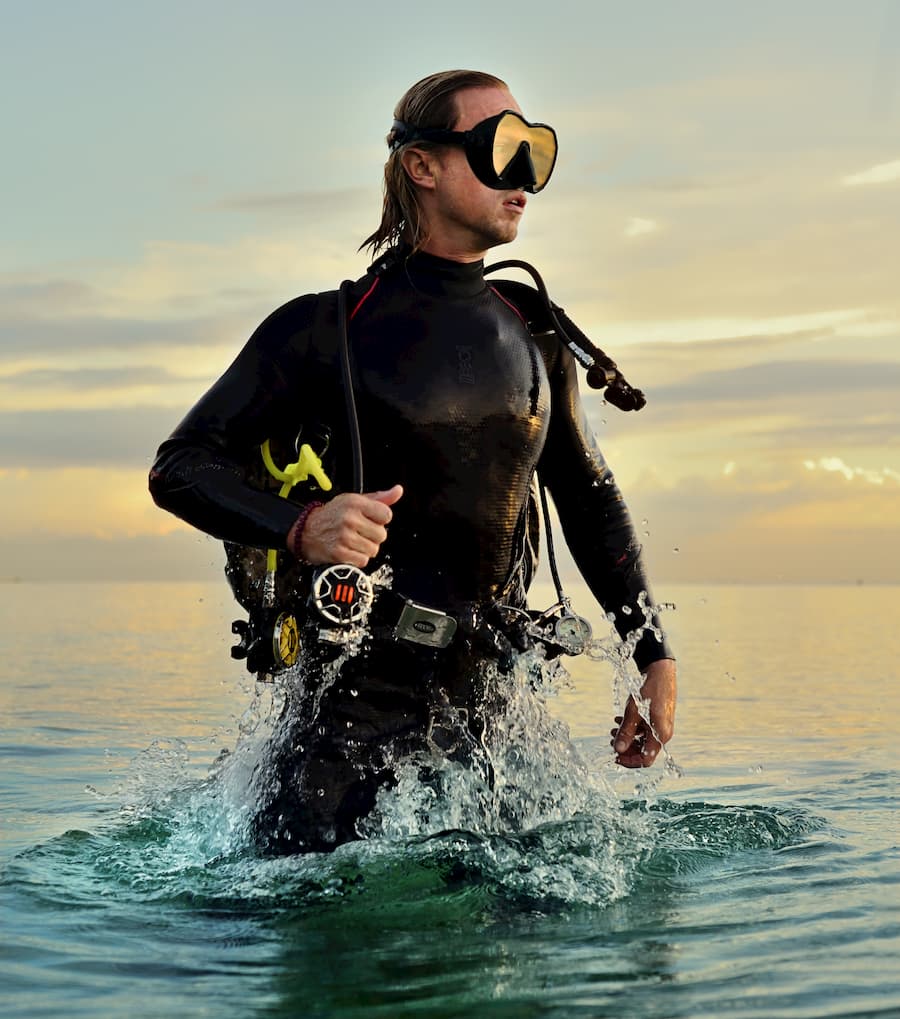 The Adventure package is for those deeply interested in the technical side of diving. Whether you would like to try different scuba equipment and configuration, or if you pursue a tech diving path.
Pricing
PADI Divemaster
IDR 16.000.000
Unlimited Fun Diving during your course
Discounts on equipment, accommodation and meals in our Diveshop, Restaurant and Hotel
Opportunity to assist on courses with real students
Hands-on experience of working in a busy dive centre
I did my divemaster course at Trawangan Dive and it was awesome. From the moment I got there, I was taken up in the TDC family, which is about so much more than diving. As a divemaster trainee I was given a role of responsibility with real customers, as well as one on one guidance from my mentor Ash (and all the other wonderful instructors). It was so refreshing to be working with absolute legends every day. TDC have nailed the balance between being a serious dive centre, where being the best dive master is the only option, and a really fun and upbeat place to make new friends and memories. Thanks again to all of you – I miss you guys and the great times we had above and below the water!
I did my open water through to my Divemaster with a couple of specialties in between at Trawangan Dive with no complaints whatsoever. All of the instructors are second to none at their job, they're all amazing at what they do and were always willing to give out extra help when it was needed even off the clock. The atmosphere at the shop was always pumping and would be hard to beat being an extremely social and busy dive centre, easily one of the best on the island!
Before you can start your PADI Divemaster course you need to fullfil following criteria:
Minimum 40 logged dives to begin the course and 60 for certification.
PADI Rescue Diver (or qualifying certification from another training organization).
An Emergency First Response Primary and Secondary Care course completion within the past 24 months.
Be fit for diving and submit a Medical Statement signed by a physician within the last 12 months.
Frequently Asked Questions
Learn How it Works!
What are the complete prerequisites and requirements for the PADI Divemaster course?
Minimum age of 18 years
Minimum 40 logged dives to begin the course and 60 for certification
PADI Rescue Diver (or qualifying certification from another training organization)
An Emergency First Response Primary and Secondary Care course completion within the past 24 months
Be fit for diving and submit a Medical Statement signed by a physician within the last 12 months
When can i get started?
You can start whenever you want! Just let us know a fair time ahead when you gonna arrive.
How much diving will I do during my course?
During your course, you have unlimited free fun diving and you can do up to 3 dives per day (with night dive it will be 4), which will result in well over 60 dives by the end of the course.
What diving equipment do I need for the Divemaster course?
The course includes all diving equipment needed. However, if you have all of your own gear, (including regulator, BCD, mask, fins) you will receive a 10% discount. All Divemaster trainees are expected to provide their own surface marker and reel (this is basic safety equipment).  We sell these at the shop, or you can also buy one before you arrive if you prefer. 
How long does it take to become a divemaster?
We recommend a minimum of three to four weeks to complete the training however many students decide to stay for up to five weeks.
What exactly is the meaning of a Divemaster Internship?
The purpose of an Internship is to enable the candidate to work with students on a real course and help prevent, overcome, and assist with common problems they may encounter while learning to dive. You will act as an instructional assistant and your performance will be evaluated. In addition, Trawangan Dive will give you training in compressor operation, equipment repair and dive store sales, a very valuable asset to any perspective employer.
What's the best way to prepare for my Divemaster course?
Read through your old Open Water, Advanced and Rescue manuals again.
A great way to get ahead is to study the dive theory online first. Click here to take PADI dive theory eLearning. You can study now and refer to it any time you need during your Divemaster course. This is the same theory you will need if you continue to your Instructor course too.
What can a PADI Divemaster do?
Give dive briefings for certified divers
Guide and supervise certified divers
Supervise training activities
Conduct scuba reviews
Conduct skin diver courses
Assist in Discover Scuba programs
Lead dives for Discover Scuba divers
Live the Dream
Have a great reason to stay in the Tropics
Work your way around the world
Ready to go pro?
Book your Divemaster Course now. If you have any question we are here to help.