8 Reasons to Choose Trawangan Dive for Your PADI Open Water Course
Are you planning your next adventure holiday? Are you thinking about visiting our beautiful Island of Gili Trawangan? Have you heard about the stunning scuba diving that there is to be found around the Gili's?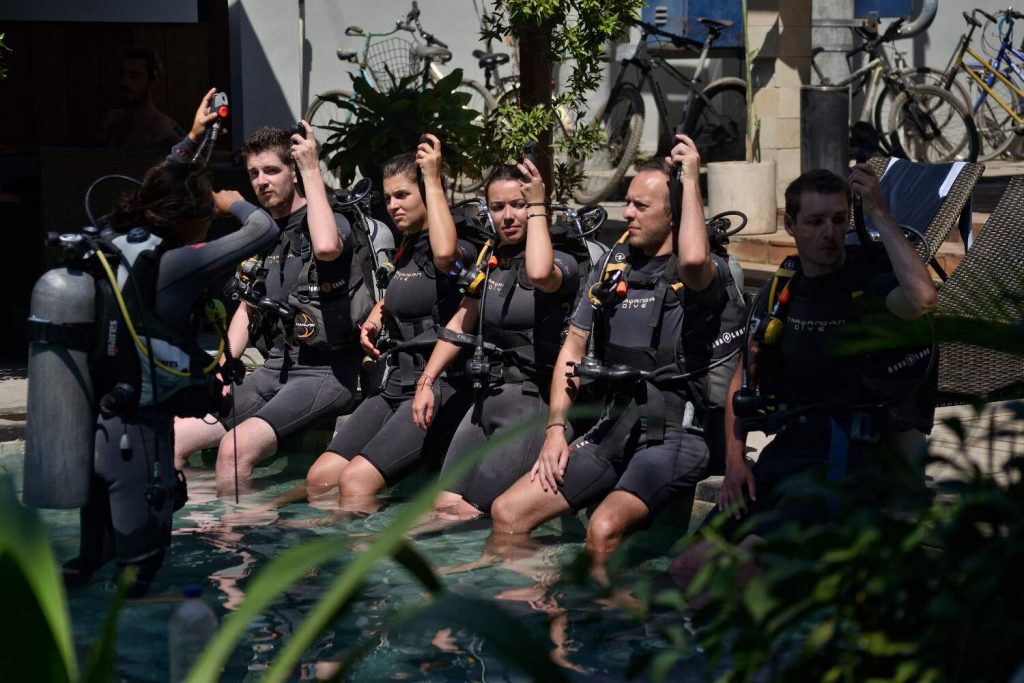 Gili Trawangan is home to some of Indonesia's finest dive sites and richest coral reefs. You'll find turtles at almost all of our dive sites and at some you'll even lose count of how many you spot!
Gili Trawangan is THE place in Indonesia to learn how to dive and here's why…….
1. Clear Tropical Waters: Learn to dive in Gili Trawangan and you'll be learning in crystal clear tropical waters. Our year round dive sites offer excellent visibility and warm water which will immediately put you at ease.
2. Diverse Marine life – and lots of it: When you learn to scuba dive in Gili Trawangan you'll be blown away by the number of different reef fish you see in a single dive. Brightly coloured fish are constantly buzzing around the reef and you'll also encounter moray eels, sting rays, turtles and maybe even a manta ray or a passing reef shark – don't worry though, they are completely harmless and beautiful to watch!
3. Island Vibes: Gili Trawangan is an idyllic tropical island with white sand beaches and a laid back vibe. If you are going to take your PADI Open Water Course in Gili Trawangan you'll find plenty of places to chill out in between studying and diving!
4. Choices, choices, choices: At Trawangan Dive we understand that different people have different needs so we'll let you choose how you want to study. Choose between studying the theory online at home before you arrive or take the full course with us and study at our beautiful dive centre – the choice is yours!
5. Professional Instructors Who Really Care: At Trawangan Dive we have a reputation for not just certifying divers, but for helping people to become really good divers. We won't rush you and you'll be able to progress at a pace which suits you.
6. Safe and Fun: At Trawangan Dive your safety is our number 1 priority. All of our Professional PADI Instructors are fully trained in first aid, rescue and emergency procedures and CPR.
7. Stay with us: At Trawangan Dive we also offer a range of onsite accommodation so you can stay with us and dive with us – everything in one place for a stress free and easy-to-book diving experience! Choose between out Luxury, Standard, Economy and Sea View accommodation.
8. More than just a Dive Centre: At Trawangan Dive you'll be made to feel like part of our family. Taking your PADI Open Water Course in Gili Trawangan is an awesome experience and at Trawangan Dive we'll make it extra special. Our friendly team will welcome you each day and ensure that you enjoy the best scuba diving experience possible.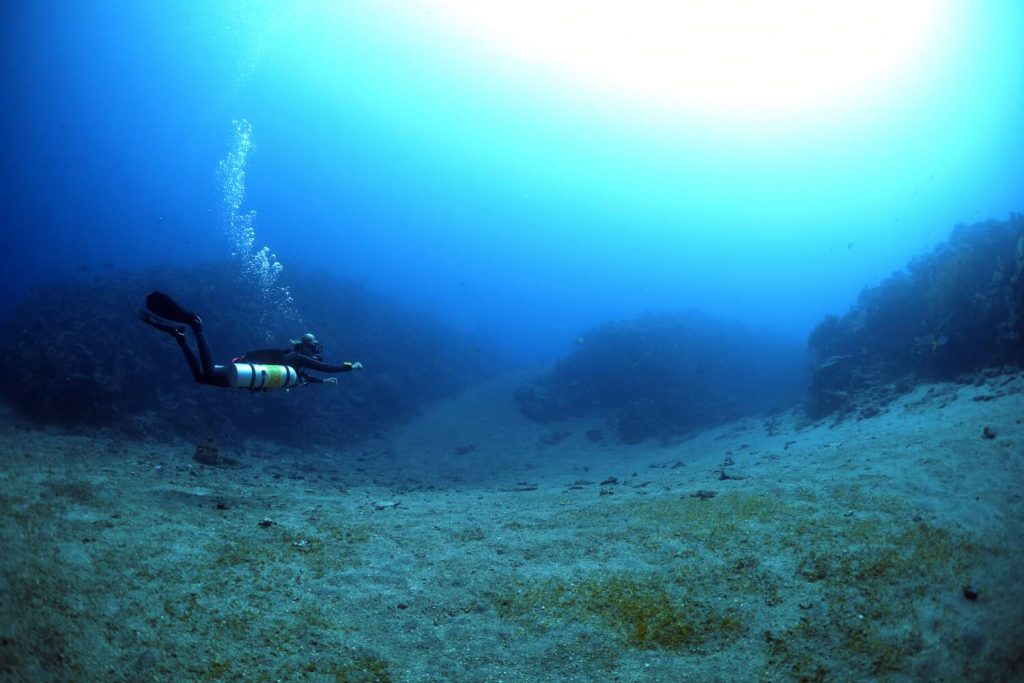 So are you ready to join us and learn to dive in Gili Trawangan? Our team are looking forward to meeting you and sharing our incredible island and underwater world with you. If you'd like more information or to make a reservation, please contact us on: info@trawangandive.com and we'll get right back to you!
We look forward to meeting you soon on Gili Trawangan!