Diving diving diving and more diving!!!! So why is scuba diving so popular in Gili Trawangan? Because not only are the conditions ideal for learning and fun diving, but it is so accessible. The house reef in front of Trawangan Dive is home to schools of snapper, trevally, hawksbill and green turtles, not to mention critters like ornate ghost pipefish, frogfish, leaf scorpionfish and so many more.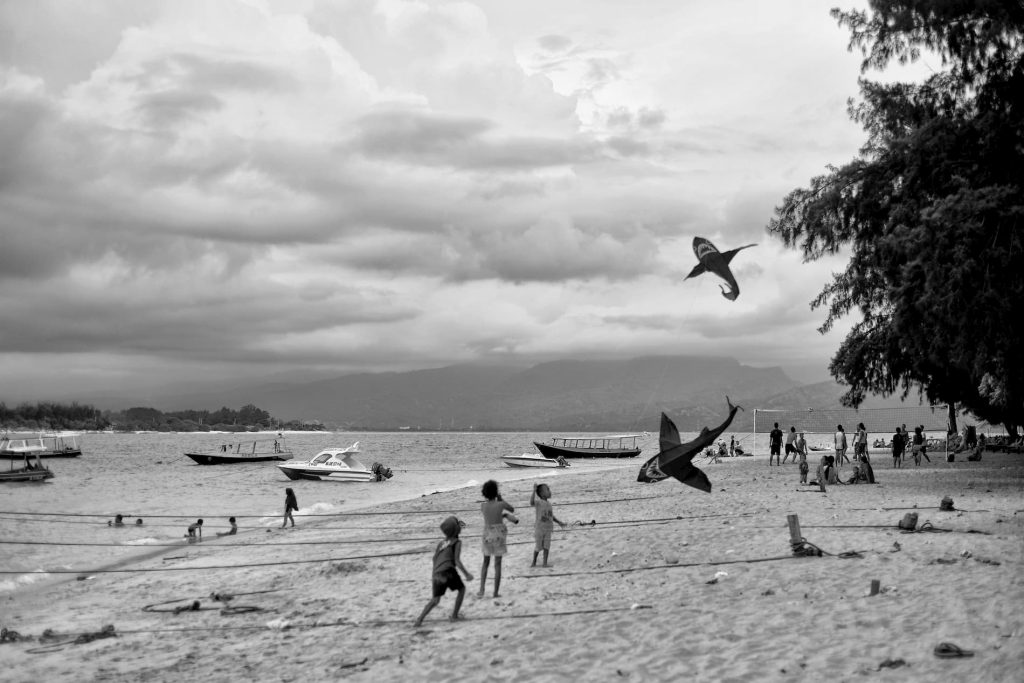 The accessibility of such a diverse of dive sites means that it is the ideal place to do your PADI Open Water Certificate. Orientations and confided dives are conducted in a training pool. Divers are then able to complete their four open water dives and four completely different training sites with completely different topography and marine life.
For the PADI Advanced Open Water, the conditions offered by the various sites means that students are not limited by the number of Adventure Dive options. While Deep and Navigation dives are mandatory, Gili Trawangan offers ideal dive sites to be able to support several others including Wreck Adventure, Night, Fish ID, Drift, Peak Performance Buoyancy, Shark AWARE, Nitrox and Naturalist.
If you're short on time, the you can complete a PADI Discover Scuba dive, which is not a certification, but an introduction to the diving world. You start with a briefing and an orientation in the pool before visiting one or the various dive sites to a maximum depth of 12m.
So what else is there to do on Gili Trawangan?
Snorkeling. Whether this is with an organized tour, or just off the beach, there are many places to snorkel all around Gili Trawangan. Some of most accessible is in from of Trawagnan Dive as many areas around the island have a lot of shallow reef that you need to negotiate before the water is deep enough.
Snorkeling gear is available to buy or rent from many places around the island. We do not recommend snorkeling without fins as currents can pick up quickly around the Gilis. If you are not a strong swimmer, then a life jacket is also advised.
Horse back riding! Stud Horse Riding Adventures offers beach rides for 30 minutes or 1 hour in the morning or at sunset. These horses are in particularly good condition as the operation is western managed. They offer horses to suit all levels of rider, so whether you've never ridden a horse, or whether you want to gallop bareback down the beach, Stud can deliver.
Paddle Boarding or Kayaking. Available to rent for around 100,000rp per hour. Make sure you check the currents before you head out.
Yoga. There are now several places to enjoy yoga around the island. Most places offer a morning or afternoon class including morning flow, vinyassa flow, hatha or sky high. You can find beach yoga, elevated yoga and even paddle board yoga.
Surfing. Off the southern end of the island is a right hand break called Bonkas, where the local boys welcome travelling surfers. The spot itself can be challenging, and breaks on a mid to high tide and is best ridden on a solid southwest or south swell. Don't forget your booties!!!!
Tennis and the gym. If you need to let off some steam or have over done the eating, you may fancy a trip to the gym. Tennis course and racquet hire are also available between 7am and 10pm.
Cycling. As there are no cars or motorized vehicles on the Gili Islands, the best way to site see is to rent a bicycle and have a ride around. This takes no longer than 40 minutes, but you should take the time to stop off on the northern beaches, get your classic swing photo for Instagram, or just kick back and enjoy a drink or some quiet time.
Sunrise or sunset. Both are equally spectacular with views of sunrise over Mt Rinjani, or Sunset behind Mt Agung. This should absolutely not be missed. Head over to the west side of the island where a variety of beach bars and clubs are service tasty cocktails, coconuts and food while playing a selection of reggae, chill out and in some cases dance music. Don't forget your torch as the ride home in the dark can be an adventure.
Whether you're looking for a party, or some time to relax and unwind, Gili Trawangan has it all.