COVID-19 News and Updates
Trawangan Dive Centre, Gili Islands
Trawangan Dive Resort
COVID-19: Preparing for a Safe reopening

Dear Past and Future Guests.
We hope that you are all well in these difficult times. Perhaps you are starting to think about your next holiday on a warm tropical island!! There are still no updates on when Visa on Arrivals will be available into Indonesia but it does look like domestic tourism may resume soon if only slowly.
In the last few months, movement of people between Gili Trawangan and the mainland has been strictly limited. There have been no reports of any COVID-19 cases on any of the Gili Islands and we will do all we can to keep it that way.
Corona Cancellation Policy
We understand that people are reluctant to book a diving holiday during these uncertain times. For all new bookings made, our flexible cancellation policy will apply. Cancellation will be free up to 7 days before check in. If you cannot travel on your chosen dates due to Coronavirus we will reschedule your booking for another time up until 31st December 2021 at no extra cost.
Fast boats may start to run in July and we have been discussing travel protocols with our preferred fast boat operators.  They will be working to minimize the risk of infection by putting new standards and procedures into place, including cars used for pick up having protective plastic separators between the driver and guests.  When checking in at the harbor, rapid tests will be issued. The number of guests on the boats will be limited.
For airport transfers, only drivers who follow safety procedures will be allocated to pick up our guests.
Hand washing facilities and  sanitizer will be available at the resort on entry points
On arrival you will be offered a luggage wipe-down service.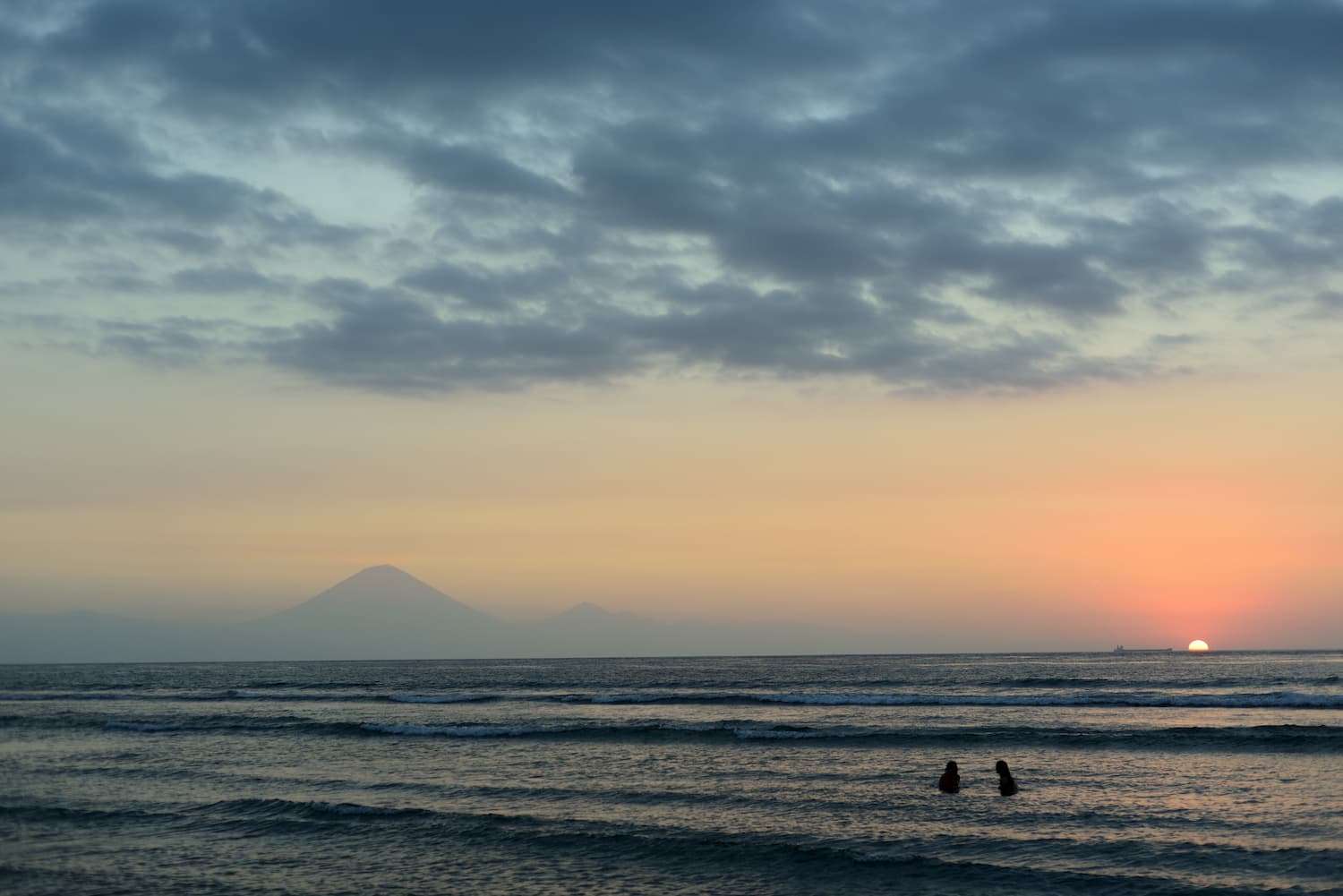 When guests check out, all rooms will be steam cleaned, disinfected and left vacant for a minimum of 24 hours.
Special attention will be taken to regularly disinfect high touch point areas around the resort and in the rooms including public toilets, remote controls, light switches, curtains, door handles and taps.
Housekeeping staff are kept to a minimum.
Breakfast will be a la carte.
High touch points around the resort will be disinfected regularly throughout the day with special attention paid to public toilets.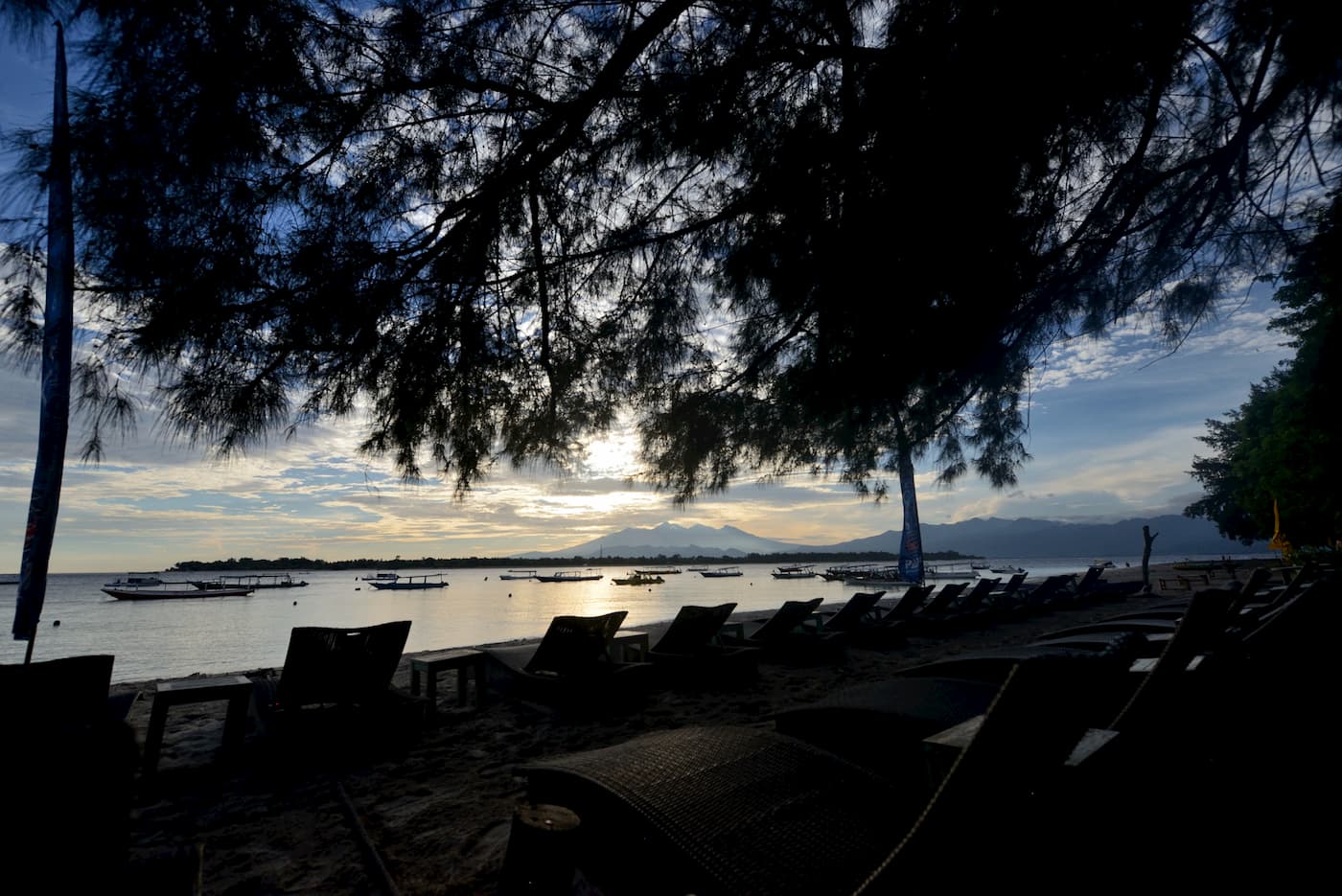 Fat cats bar and restaurant
Tables and chairs set up in our beach restaurant in accordance with social distancing practices.
Food and beverage staff will wear the appropriate PPE.
Our kitchen area will be disinfected throughout the day, and steam cleaned and disinfected upon close down.
Tables, chairs and food menus will be disinfected between guests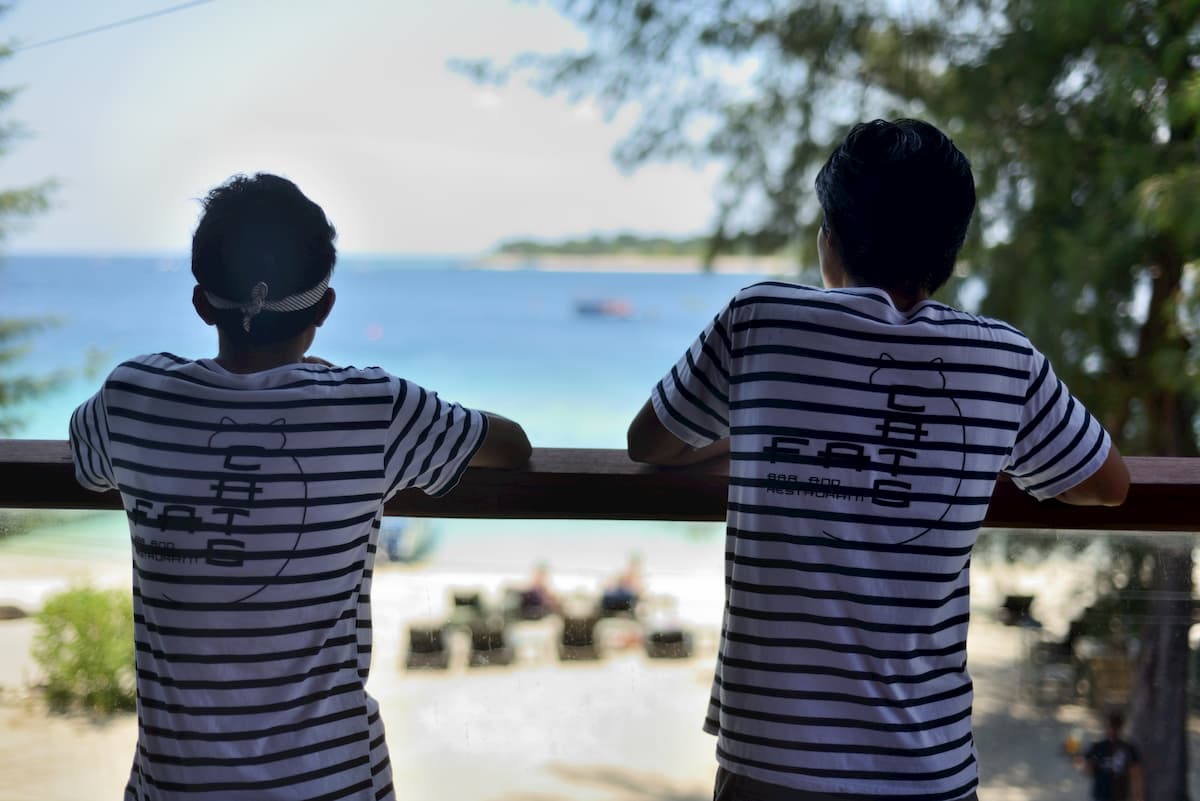 People who have had COVID-19 will not be permitted to dive unless they have documented medical clearance
All dive equipment will be thoroughly cleaned in accordance with PADI and DAN guidelines with special attention paid to masks, snorkels, mouth pieces and BCD oral inflators.
Spitting in dive masks will no longer be allowed; defog will be provided. A full range of masks, snorkels and personal mouth pieces will be available in our retail shop.
Guests will take their own water bottle on the boat as communal cups will no longer be provided.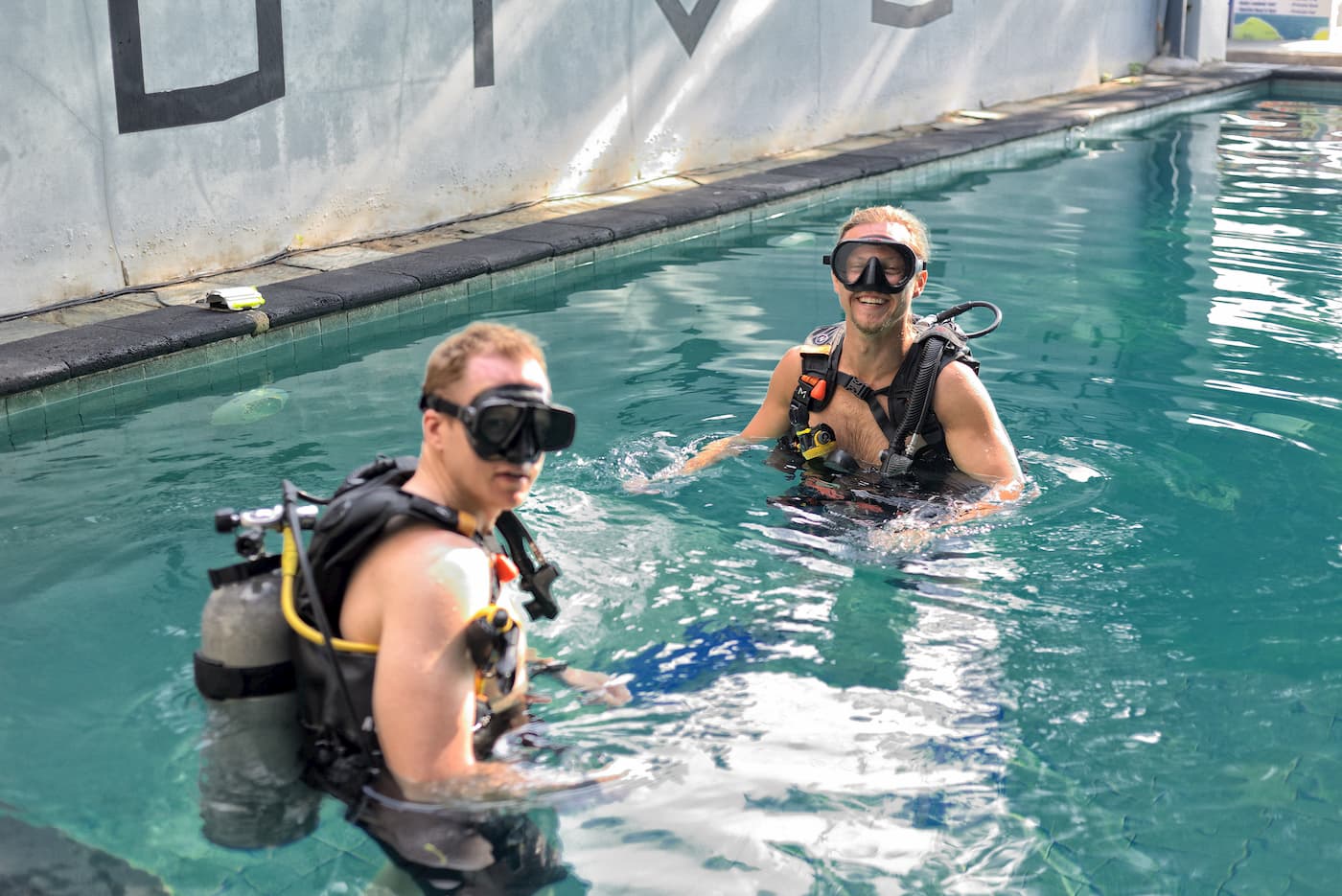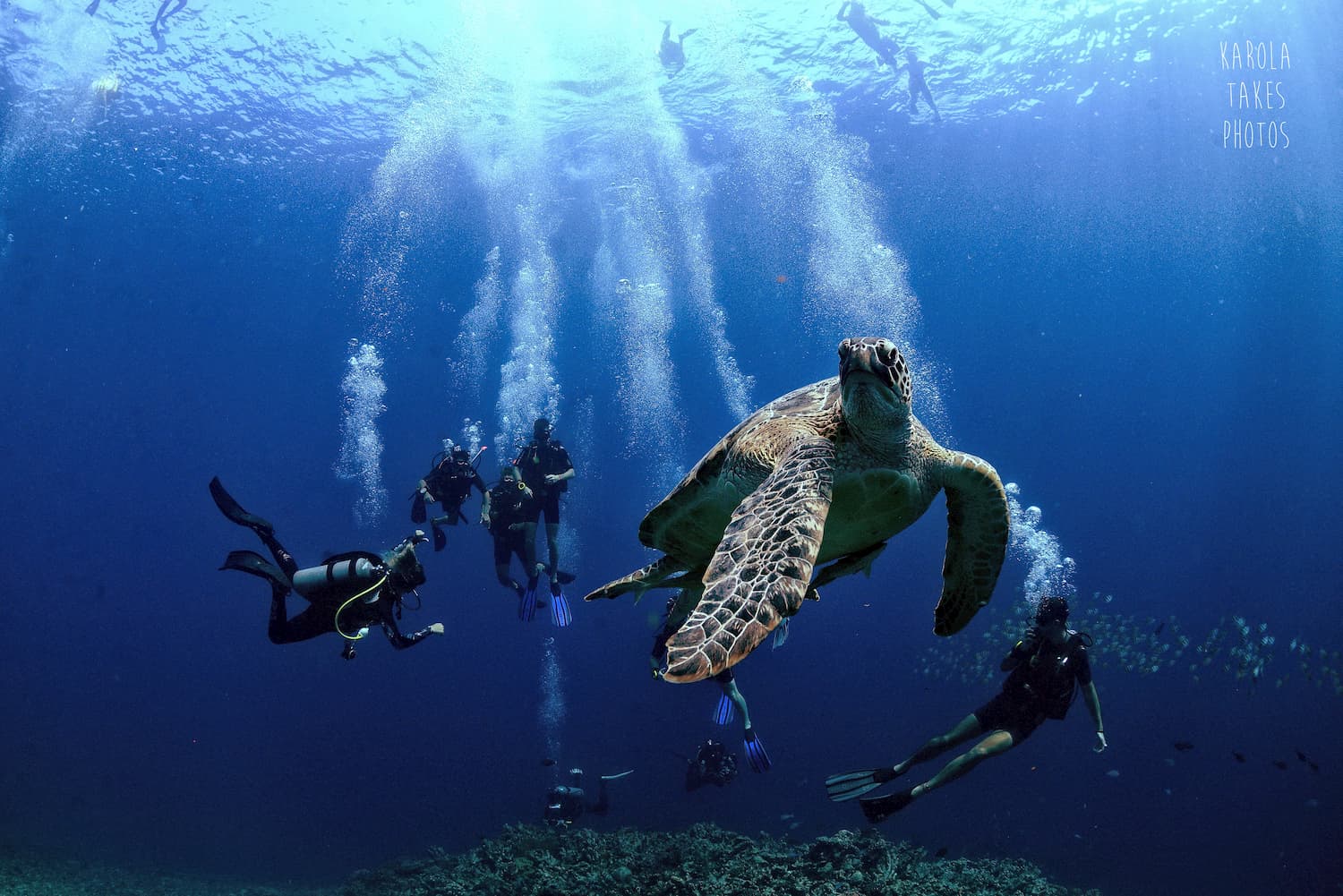 Guests will be allocated equipment for the duration of their stay. This will be soaked in disinfectant at the end of each day and hung up to dry sufficiently distanced from other equipment.
Dive groups will be kept small, and social distancing practiced throughout the course. The number of guests on each boat reduced to ensure that there is space to move around safely.
All PADI recommendations will be followed regarding skill demonstration. Guests will not be permitted to share air sources for the purpose of demonstrating skills. Our instructors have completed "COVID-19 risk management reduction in diving" certifications.
NB: While the use of disinfectant will increase significantly at the resort, we will ensured that it is disposed of correctly so not to have any negative environmental consequences.
We will continue to provide you with as much updated information as possible while the situation continues to evolve. If you have any questions, please contact us on info@trawangandive.com or for booking information bookings@trawangandive.com
We can't wait to see you!!!